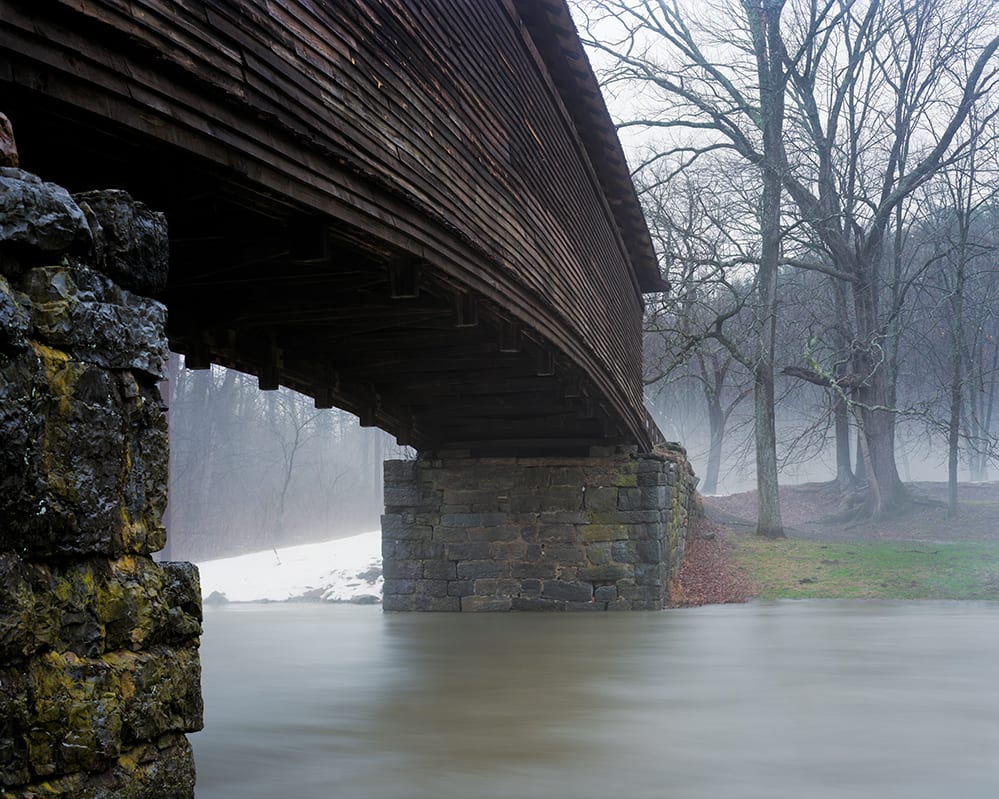 My photographs show landscapes and architectural structures that are hidden, over- looked, or on the periphery. These sites contain complicated and conflicting histories. I am fascinated by dissonance: between order and disorder, beauty and neglect, wealth and poverty. While empty of people, the pictures mark the trace of human presence. Graffiti, unexpected reflections, retrofitted alterations, and unusual debris reveal layered histories in which experiences pile, accordion-like, onto a single place.
I spend a lot of time researching my sites, speaking with locals and examining architectural blueprints or production documents in libraries and archives. Within the microcosm of making my photographs, I encounter larger social issues that impact the past or the present, sometimes both: homelessness, the role of graffiti or street art in public spaces, gentrification, and the place of historical structures and ruins in urban landscapes.
My photographs are taken on color sheet film with a large format view camera. This type of camera permits the lens to move independently, allowing complex adjustments to the picture's perspective and focus in order to create high resolution images that are visually complex or disorienting. The resulting photographs are not digitally manipulated. -Adam Davies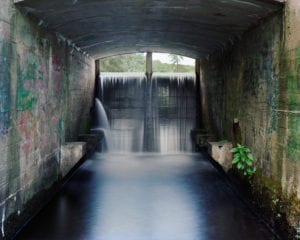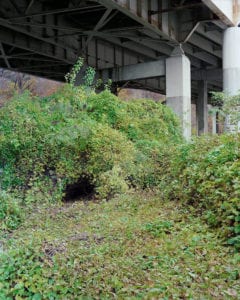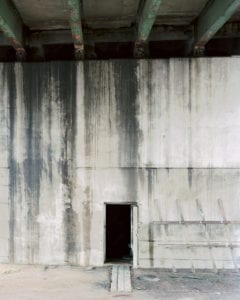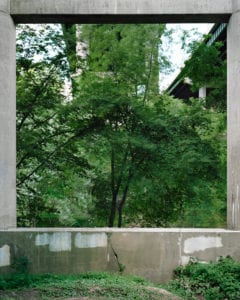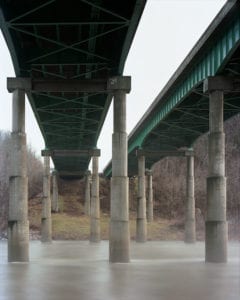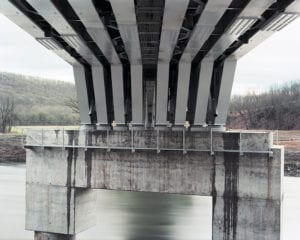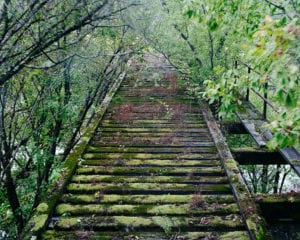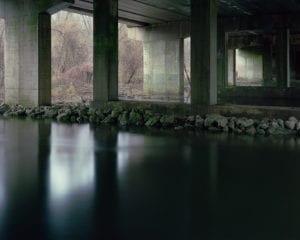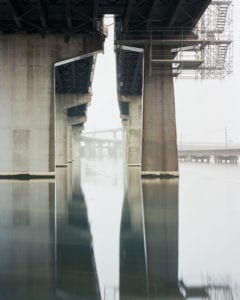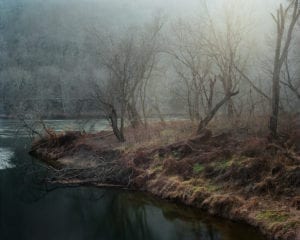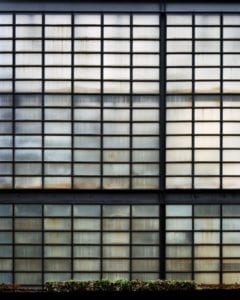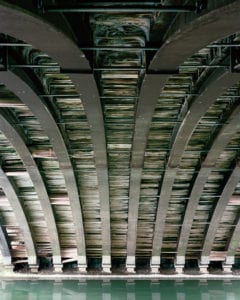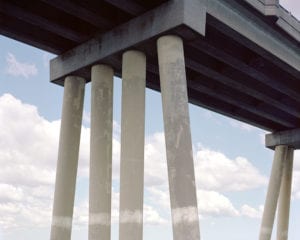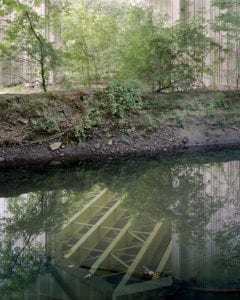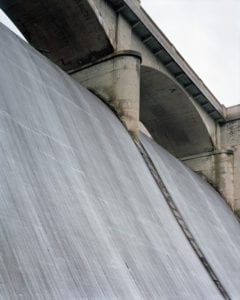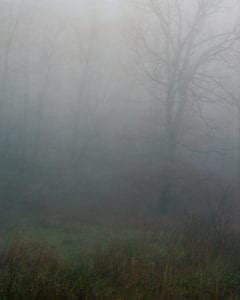 Bio: Adam Davies's unmanipulated photographs explore points of intersection between architecture and the natural world. He received a EdM from Harvard University and a MFA from Carnegie Mellon University. From 2010 to 2013, he held a full-time position as Lecturer & Media Specialist at the National Gallery of Art, Washington and prevously held teaching positions at Carnegie Mellon, Robert Morris, Catholic, and Harvard universities. Davies is a past recipient of the Vira I. Heinz Endowment Fellowship and the Pennsylvania Council on the Arts Fellowship. His photographs have appeared in a number of publications, including East City Art, Photo Review, and Triple Canopy Magazine. He has held residencies at Yaddo, the Fine Arts Work Center in Provincetown, the Chinati Foundation, Jentel, and the Edward Albee Foundation. Davies has been awarded multiple fellowships by DC Commission on the Arts and Humanities in support of his current long-term project examining nineteenth- and early twentieth-century public transport infrastructure in the Mid-Atlantic region. He recently was honored as "Outstanding Emerging Artist" at the Washington DC 30th Annual Mayor's Arts Awards and is the recipient of the 2015 Clarence John Laughlin Award. Between August 2016 and July 2017 he will be an artist in residence at Creative Alliance in Baltimore.
Contact: www.adamdavies.net
---
Nancy is the Publisher and Founding Editor of South x Southeast photomagazine. She is also the Director of South x Southeast Workshops, and Director of South x Southeast Photogallery. She resides on her farm in Georgia with 4 hounds where she shoots only pictures.
All author posts