About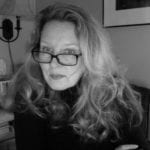 Nancy McCrary
Founding Editor and Publisher
In July of 2011 Nancy used her extensive background in fine art photography and niche magazines to launch South x Southeast photomagazine. During the previous 8 years she had served as co-director of the photography festival SlowExposures. Through this experience she recognized the need for a platform for emerging and established fine art photographers from, and working in, the American South. The geographical boundaries of SxSE as well as the dedicated subscriber base has grown each and every year. Leading to SxSEmagazine showcasing the work of over 1000 photographers, galleries, museums, and book publishers from across the U.S. and abroad over the last 10 years.
Nancy lives on her fourth-generation farm south of Atlanta with her rescue dogs, and cat mousers. Her passions are photography, reading, gardening, and taking care of her farm.
Contact:
nancy@sxsemagazine.com
404.387.0778
David Webb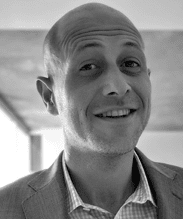 Marketing and Advertising Director
David brings 20 years experience in marketing and sales to his position as Marketing and Advertising Director for South x Southeast. With an innate ability to connect with people he has written sales campaigns for the telemarketing industry as well as writing targeted vertical and horizontal research reports for sales teams. His serial entrepreneurship began with his self-taught website design skills as he began to pursue his passion of helping people as the root purpose of his businesses. During the last 10 years this pursuit lead him to the non-profit sector. In 2006 he co-founded B3 Business Solutions aimed at helping small business start out. In 2010 he joined QuickBooks Made Easy as Operations Manager overseeing partnerships with Non-profit State Associations.
He worked in both of those capacities until leaving QuickBooks Made Easy in December of 2018 to pursue a sailing adventure in the Bahamas.
In 2019, along with his partner, dog, and cat they went off sailing the Bahamas in their Tayana37 sailboat. In 2019, and while still in the Bahamas, David co-founded and launched Giving Payroll, Inc., a nonprofit specific Payroll company that focused on providing discounted ADP payroll services, industry-specific customer service, and just giving back to nonprofits and small businesses as a whole. The sailing adventure came to an abrupt end on September 1st, 2019 when Hurricane Dorian became a category 5 and stalled over the island they were on in the Bahamas. As David tells it, they were stuck in a bathroom for 20 hours while the building came down around them, had to survive in the aftermath for 4 days, and secured their own rescue off the island and back to the states.
Now back on dry land in Atlanta, GA David maintains his position with Giving Payroll as the Director of Nonprofit services, as well as the main principle at Give Nonprofits.
He joined South x Southeast in January 2021.
Contact:
404.820.4427
South x Southeast
945 McCrary Road
Molena, Georgia 30258
All images throughout the South x Southeast websites are the copyright of the photographer and may not be used without written permission from the photographer and SxSE magazine.