Pages from a Glass Notebook is an on-going series of still life images that uses the logic space of poetry to explore landscapes of emotion and memory, balance in contradiction, and a sense of preciousness in the ordinary. My compositional process is intuitive, and almost always begins with an object, rather than an idea – a fragment of bone, or a gnarled root burl from my walks in the woods, a broken picture frame or deteriorating heirloom from the attic of our family home. To most, these objects have outlived their usefulness. Yet, to me they speak – awakening fragments of memory, emotions and dreams. I gather my forgotten treasures, as I have done since I was a child. I live with them, pairing and grouping them with other foundlings until I am able to see the essence of why I was originally attracted to the objects.
By contrast, my process of photographing and printing the images is quite technical, and inextricable from material quality of the final physical prints. Each image begins as an 8×10 black glass ambrotype shot using a 1930's view camera and UV florescent light banks. I shoot both in the studio and on location. As wet plate photography requires sensitizing, exposing, and developing the plate all in the span of 15-20 minutes, shooting outside of my studio involves bringing a camera, lights, generators, props, and a portable darkroom to the location – typically a woodland setting – to make each image.

The plates are then scanned, converted to full-sized contact negatives, and printed in the darkroom on tissue thin Japanese gampi paper. Images printed on gampi tissue are semi-translucent with a natural sheen, and shift tonality slightly depending on the angle from which they are viewed. When float-mounted, the images have a sense of movement, as the edges of the paper are visible and free to expand and contract naturally like pages torn from a book. -Nicole LeCorgne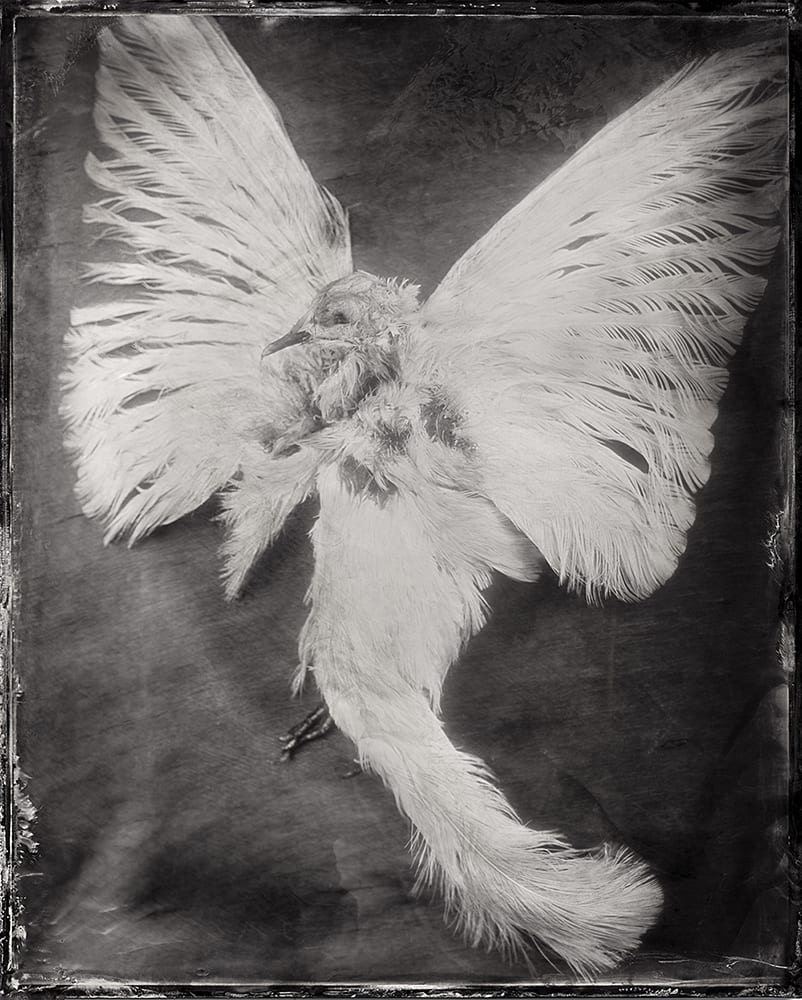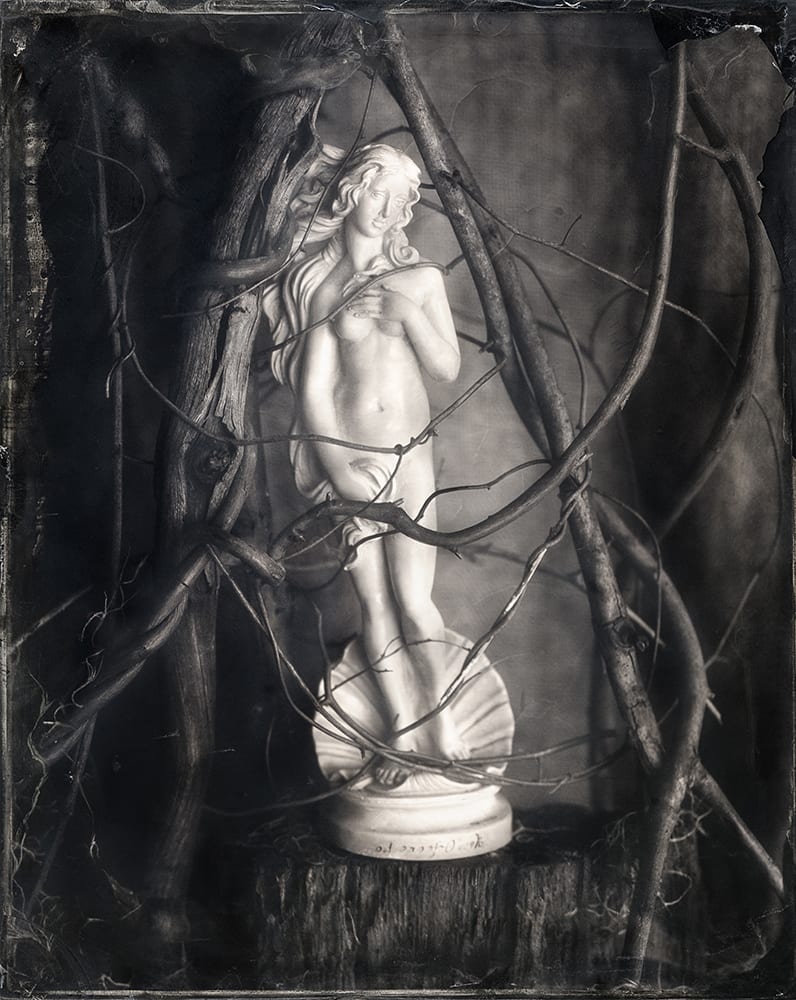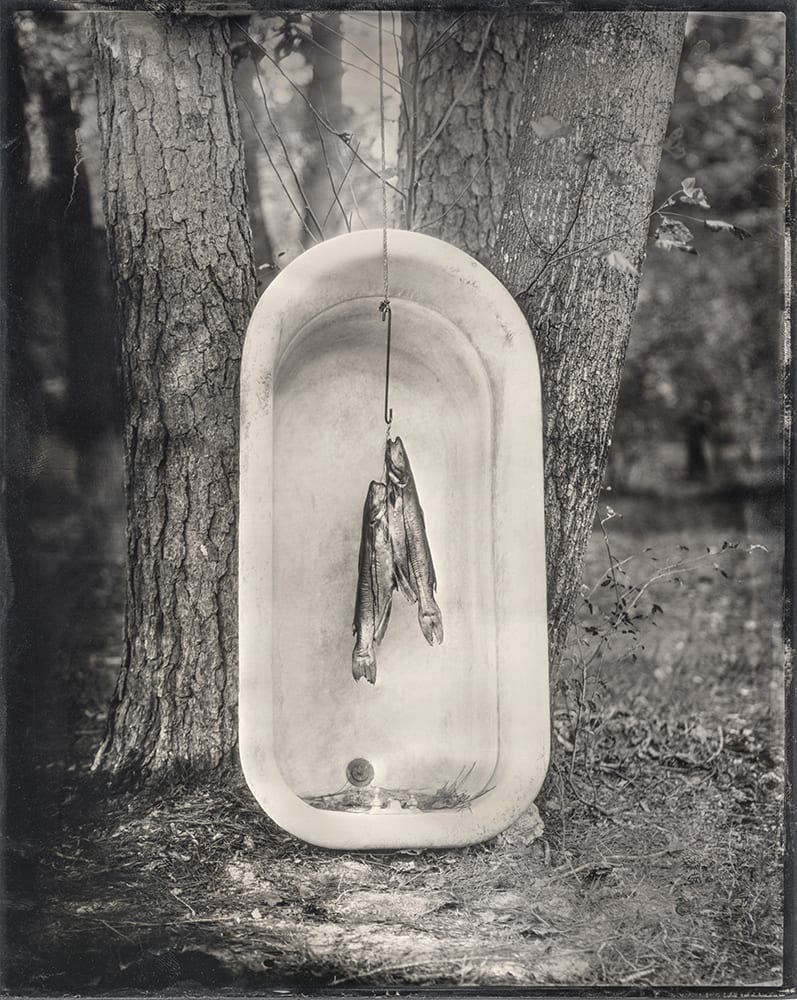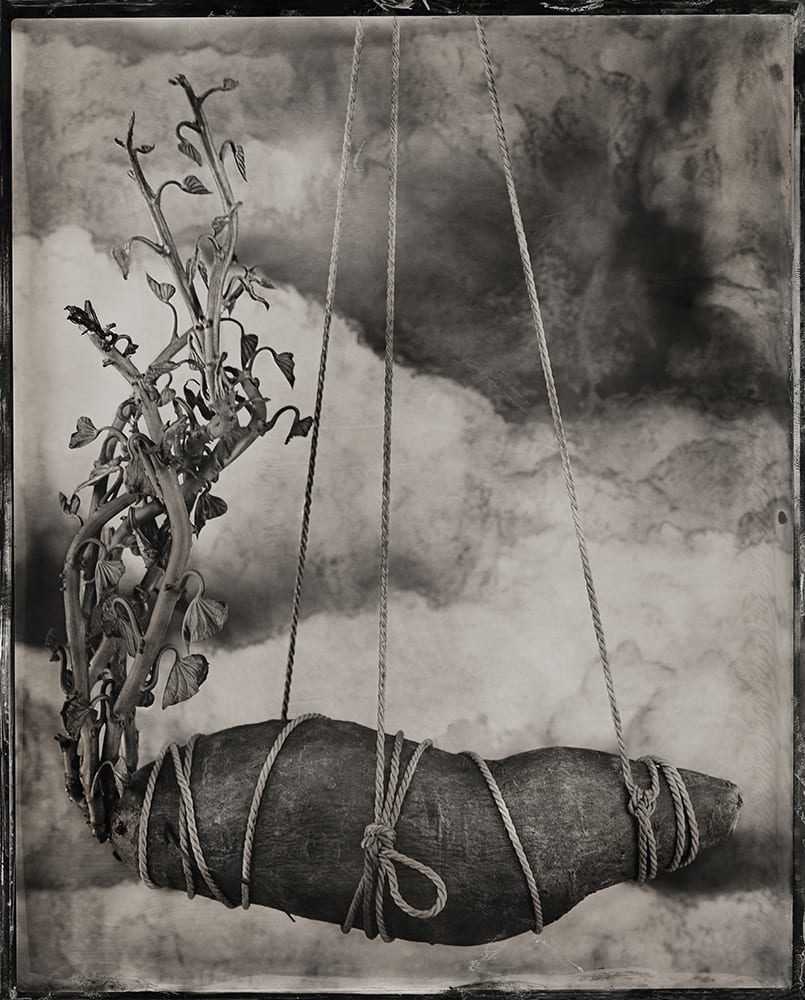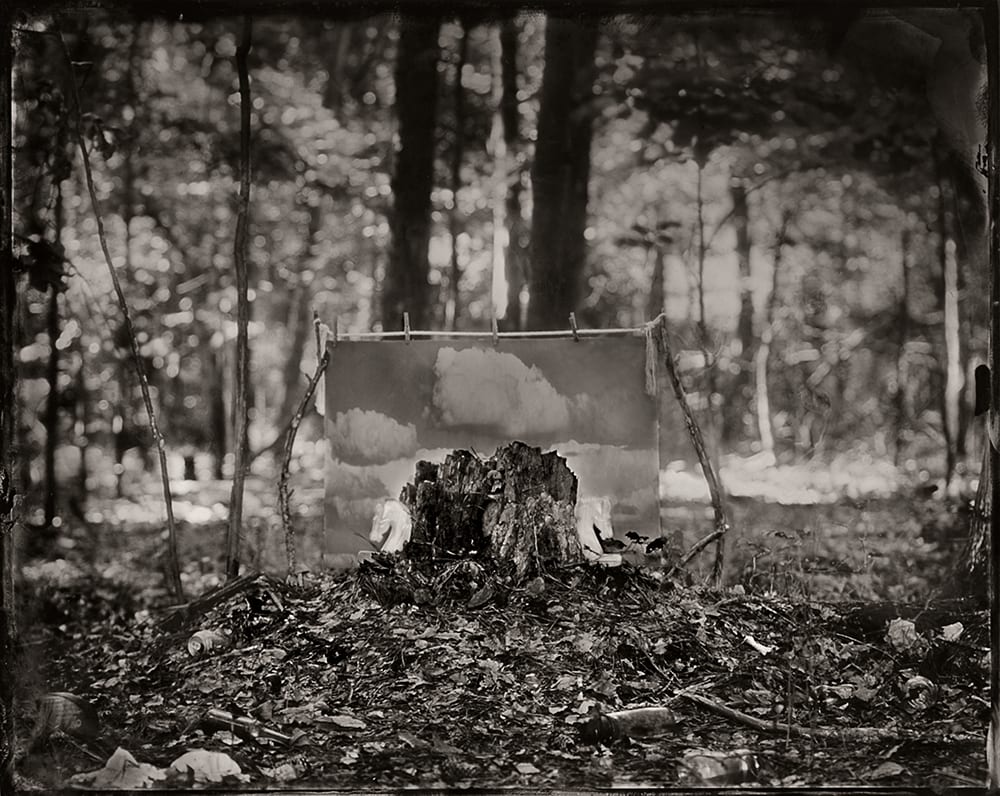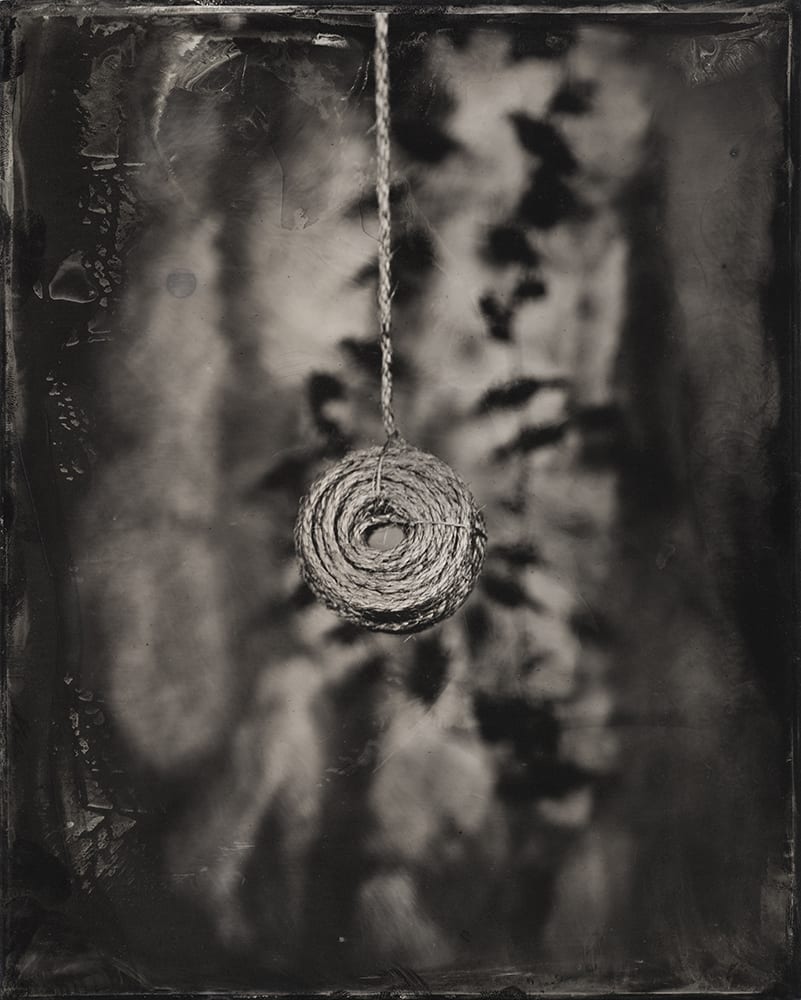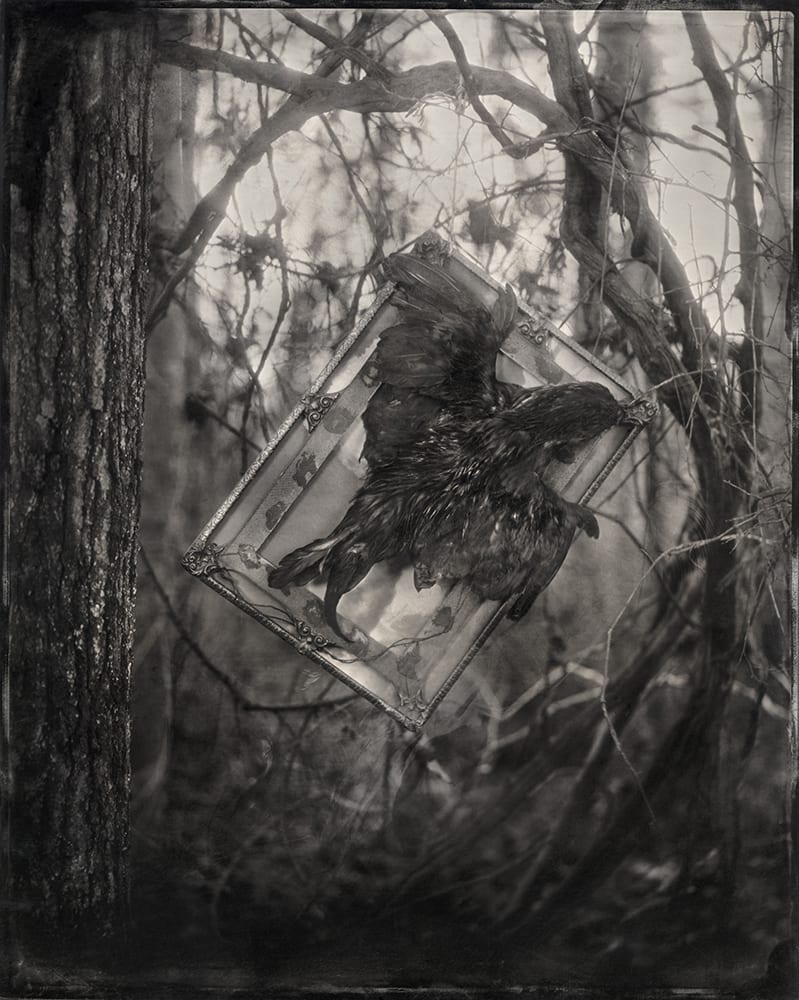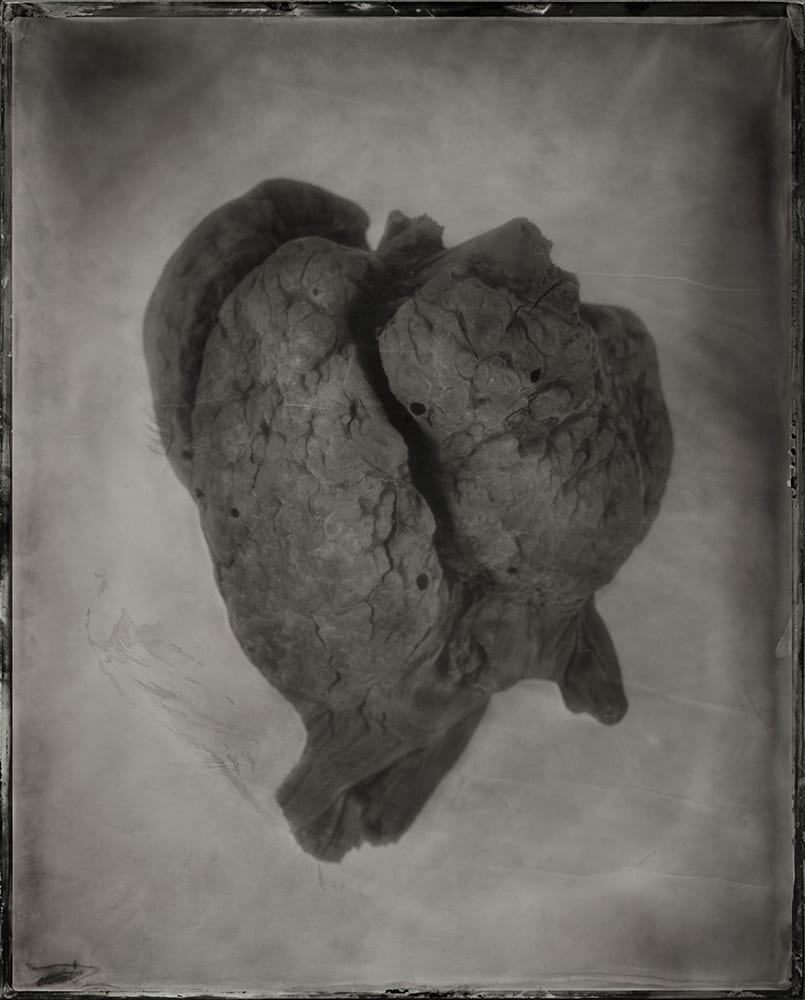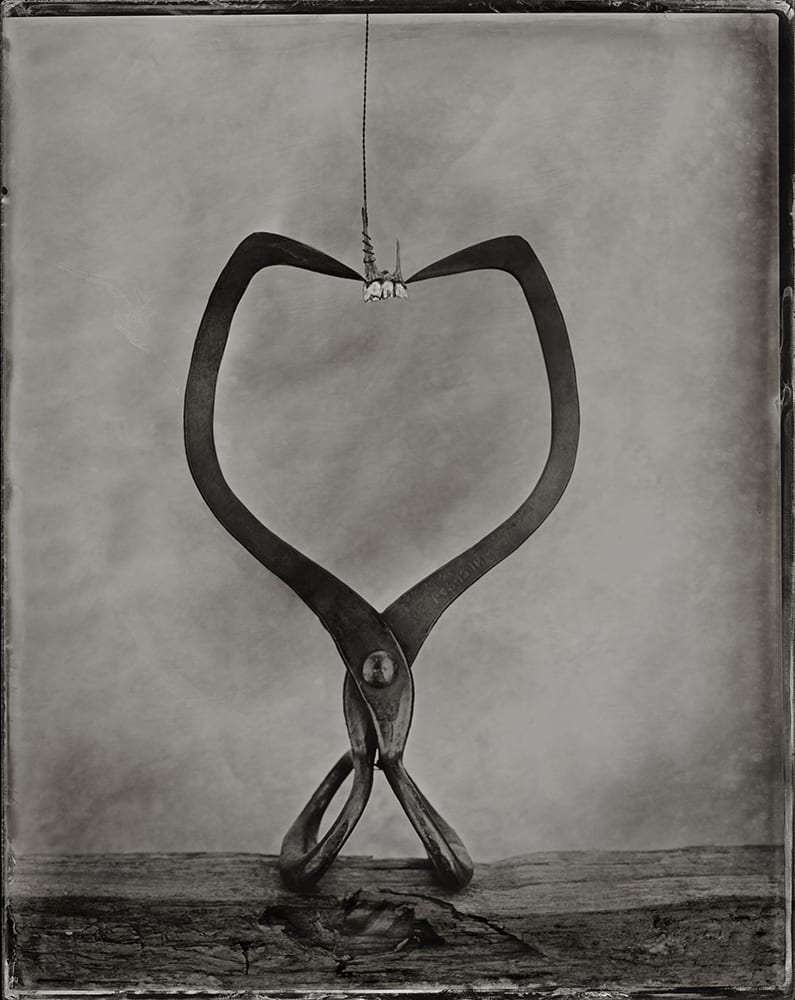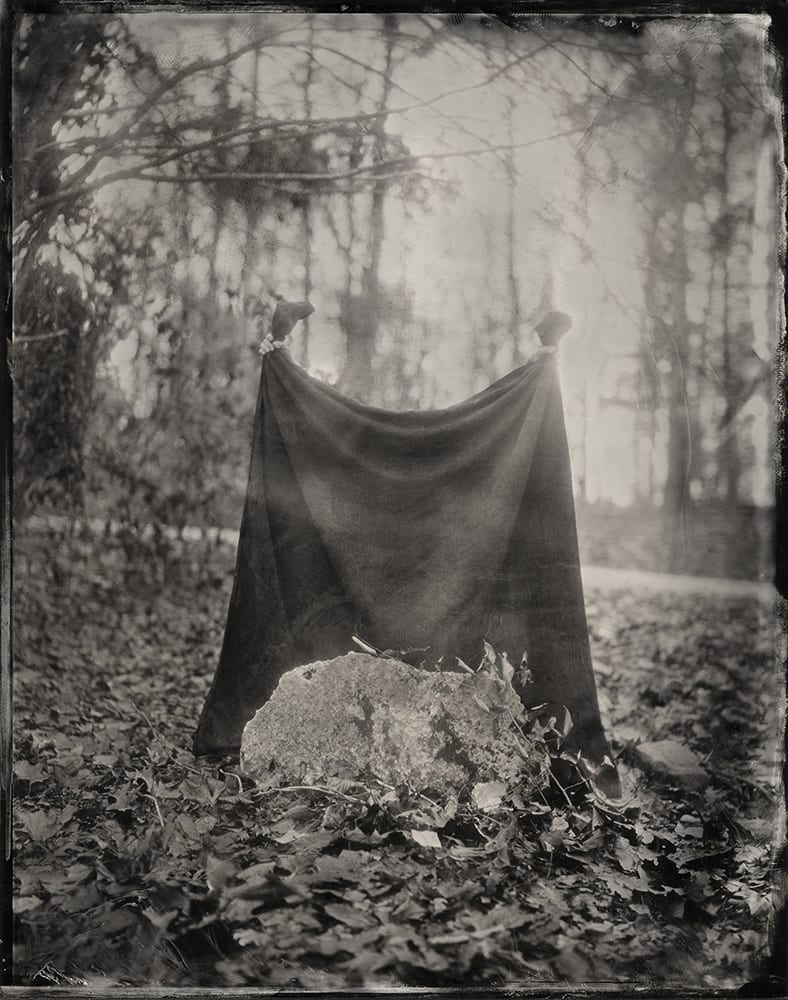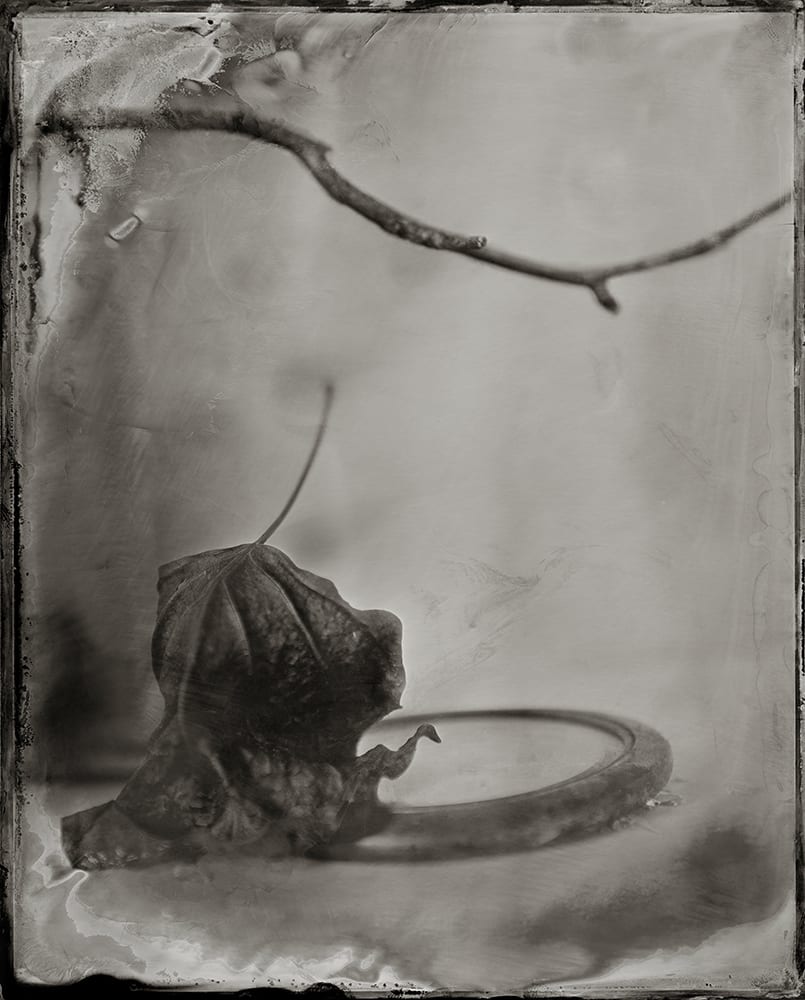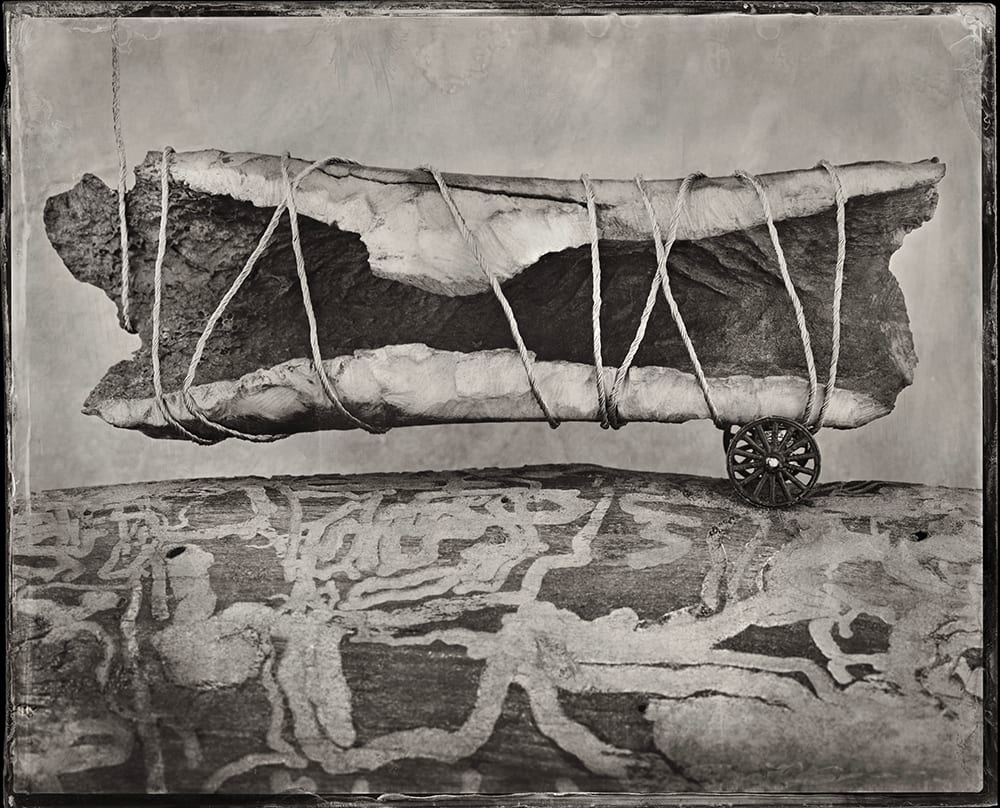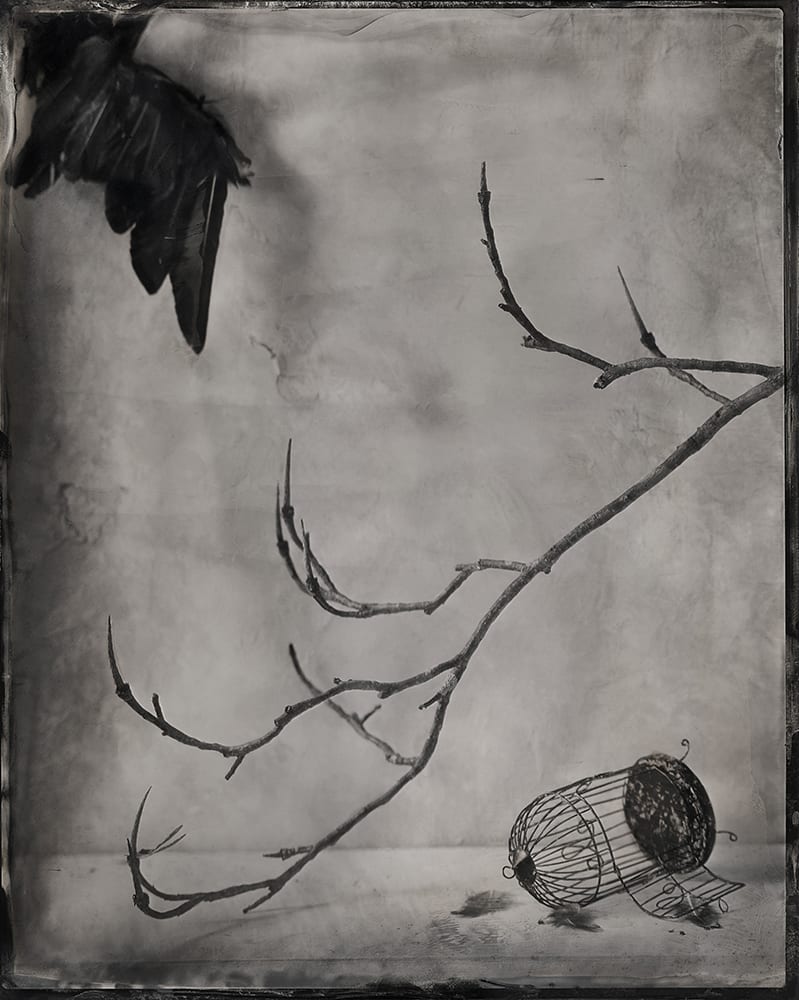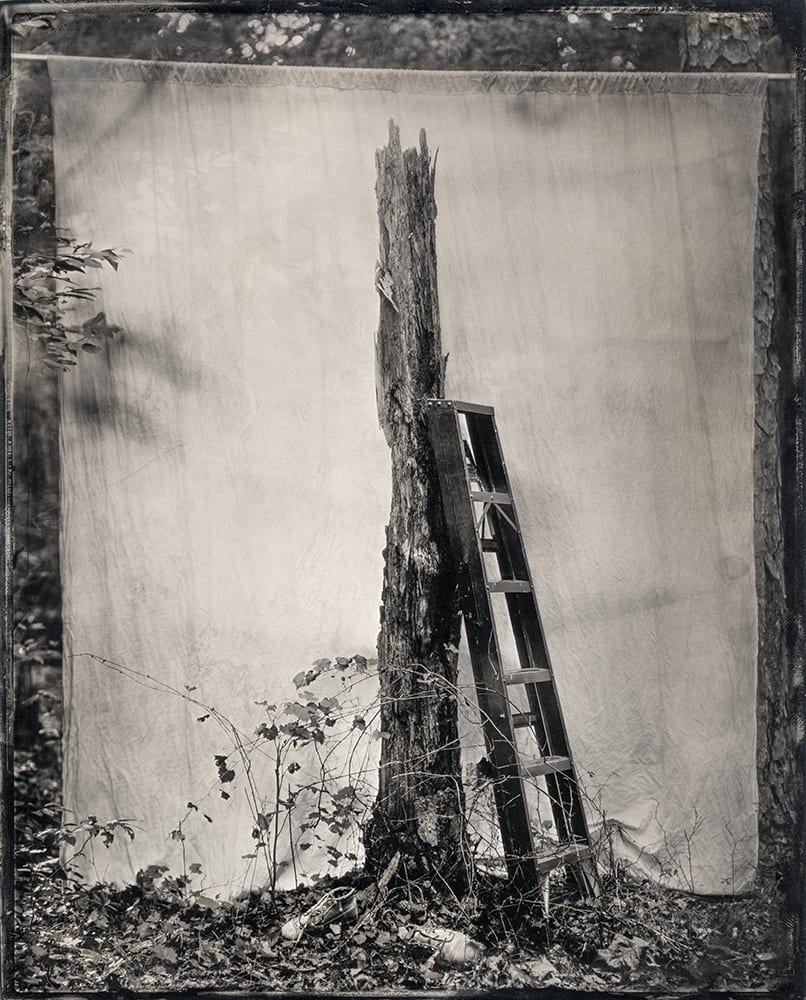 Bio:
Originally from New Orleans, LA, Nicole LeCorgne is a photographer specializing in wet plate collodion and historic printing processes. Nicole developed a love for darkroom processes and photography as fine art while an undergraduate at University of New Orleans, but spent the greater part of her career as a percussionist, educator, and ethnomusicologist specializing in music of the Middle East. Nicole has lived and traveled throughout the US and Middle East. In the early 2000's she began making digital images and field recordings documenting the musical worlds she had been inhabiting for more than a decade. Nicole ultimately returned to the darkroom and fine art photography. Most recently she has been making work that documents internal rather than external worlds.  Nicole is a Fulbright scholar with an MA in Ethnomusicology from Wesleyan University, and an MFA in Photography from Savanah College of Art and Design. She has photographed in Saudi Arabia for Aramco World Magazine, and has work included in collections such as the Smithsonian Institution and the Awagami Paper Museum in Japan. Nicole currently resides in Marietta, GA.
Website – www.nicolelecorgne.com
Instagram – @nicolelecorgnephotography
Equipment List
8×10 Century Universal camera
Bogen 3051 Tripod with a geared head
A variety of lenses – ranging from vintage to modern
Glass Plate Holder from Jodi Aiko.
Silver Tanks from Lund Photographics
Bostick and Sullivan for most of my chemistry needs.
Epson 7890 and v750 for printing negatives and scanning plates
Linco Flora Fluorescent Light Banks for location work
I have also designed and built my own studio UV light banks, darkroom exposure unit, portable darkroom for location work, print washer and tension drying mounts for gampi paper, as well as a number of other specialized tools needed for my processes.
---
Nancy is the Publisher and Founding Editor of South x Southeast photomagazine. She is also the Director of South x Southeast Workshops, and Director of South x Southeast Photogallery. She resides on her farm in Georgia with 4 hounds where she shoots only pictures.
All author posts