September 2012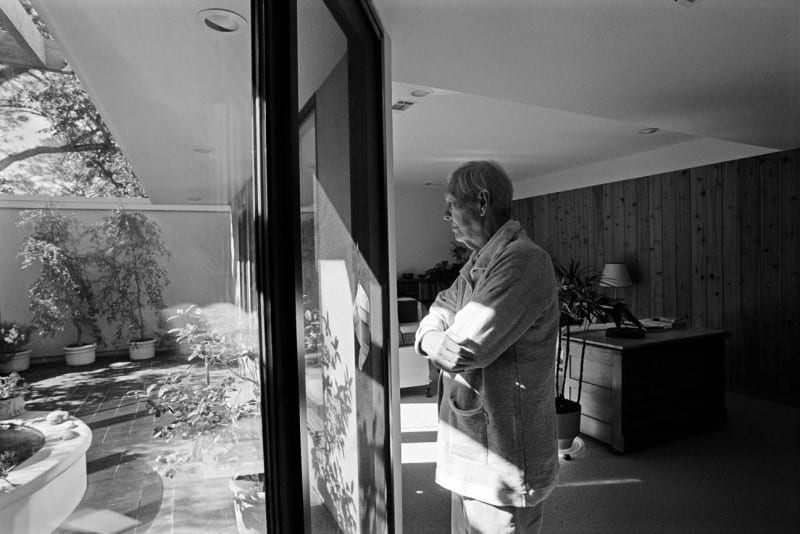 Charles Shannon
I have often thought about artists who work on projects for an extended period of time. While pulling negatives and organizing the files for the book, it occurred to me that this body of work is a culmination of 16 years of pursuing a passion – a passion for photographing people.
It started with two artists who are dear friends and champions of my work: Crawford Gillis and Mary Ward Brown. The three of us would get together, have tea, and talk about art, literature, music – and life. I shot their portraits, not so much as set-up portraits, but as captured moments. This was the genesis of the artist series.
I shot several more artists, and was then introduced to Donna Rosen of Galerie Simone Stern in New Orleans. She paved the way to many important Louisiana artists, and this really helped the series take shape. The book Facing South, Portraits of Southern Artists, reproduces, in both black-and-white and color, one hundred of these portraits of the artists I have worked with — including painters, potters, sculptors, and photographers. I have shot over 160 artists to date and continue to shoot.
The Facing South exhibit is currently on view at the Jule Collins Smith Museum at Auburn University, thru August 18, 2012. It will travel to the Telfair, Jepson Center for the Arts, in Savannah, Georgia in May 2013. The Huntsville Museum of Art in Huntsville, Alabama will host the exhibit in 2014.
A select group, titled Portraits of Southern Artists will open on Sept. 21, 2012 at the Morris Museum in Augusta, Georgia in conjunction with the Museum's 20th anniversary.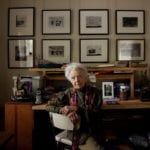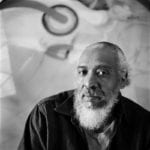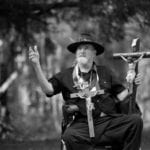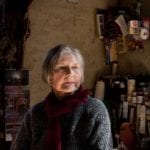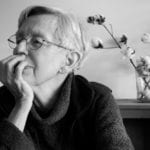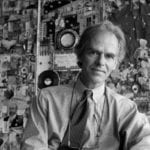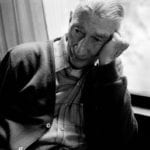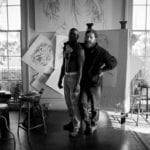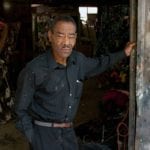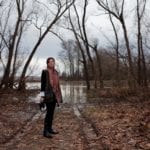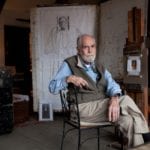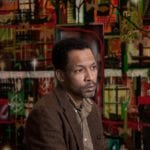 Biography
Throughout his artistic career, Jerry Siegel has sought to photograph what his eyes see and what his heart connects to. Upon first glance, his images appear simple, easily understood, and then like an elusive poem, the unsaid meanings emerge, often conveying an unnameable sadness and sense of absence. The renown master photographer Arnold Newman once said about Siegel's work, "This is how it should be done. This is not only the work of a professional but the work of an artist."
Winner of the first Artadia Award in Atlanta in 2009, Jerry Siegel was born and raised in Selma, Alabama, and graduated from the Art Institute of Atlanta. Siegel's focus has been on the American South, in particular the Black Belt region of Alabama, where he continues to document the unique, cultural landscape of the region. A book of this work will be released in the Fall of 2014.
Siegel's work has been shown in solo exhibitions: including The Ogden Museum of Southern Art in New Orleans; The Museum of Contemporary Art in Atlanta; the Mobile Museum of Art in Mobile, Alabama; the Montgomery Museum of Fine Art; the Wiregrass Museum in Dothan, Alabama; and the Jule Collins Smith Museum in Auburn, Alabama.
A commissioned body of work for The Columbus Museum in Columbus, Georgia, was featured in the 2009 solo exhibition Now and Then, Snapshots of the South.
His work is in private and corporate collections in Atlanta, Birmingham, Charleston, New Orleans, New York, Chicago, Washington, DC, Canada, and Italy. Permanent public collections that include his work are the Telfair Museum, Jepson Center for the Arts in Savannah, Georgia; the Ogden Museum of Southern Art; the University of Wisconsin-Stevens Point; The Museum of Contemporary Art of Georgia in Atlanta; the Montgomery Museum of Fine Arts in Montgomery, Alabama; Mobile Museum of Art, Mobile, Alabama; the Jule Collins Smith Museum in Auburn, Alabama; the Wiregeass Museum of Art in Dothan, Alabama; and Louisiana Museum of Arts and Science in Baton Rouge, Louisiana.
---
Jerry Atnip has a 38-year career as a commercial and fine art photographer. His images have been published in 40 countries, and since 2003, he's held over 75 exhibitions and been presented with over 90 awards. He is also a teacher, workshop director, curator, juror, frequent lecturer and serves on the boards of several Arts &
Photography organizations, including Atlanta Celebrates Photography festival and Slow Exposures Photofestival. His work has been collected by museums, corporate and private collectors and he is an Exhibiting Member of The National Arts Club in New York.
All author posts