Photographer Captures Beauty and Warning in Florida's Waters
Evocative images ring alarm bells for a world that values profit over life-giving necessity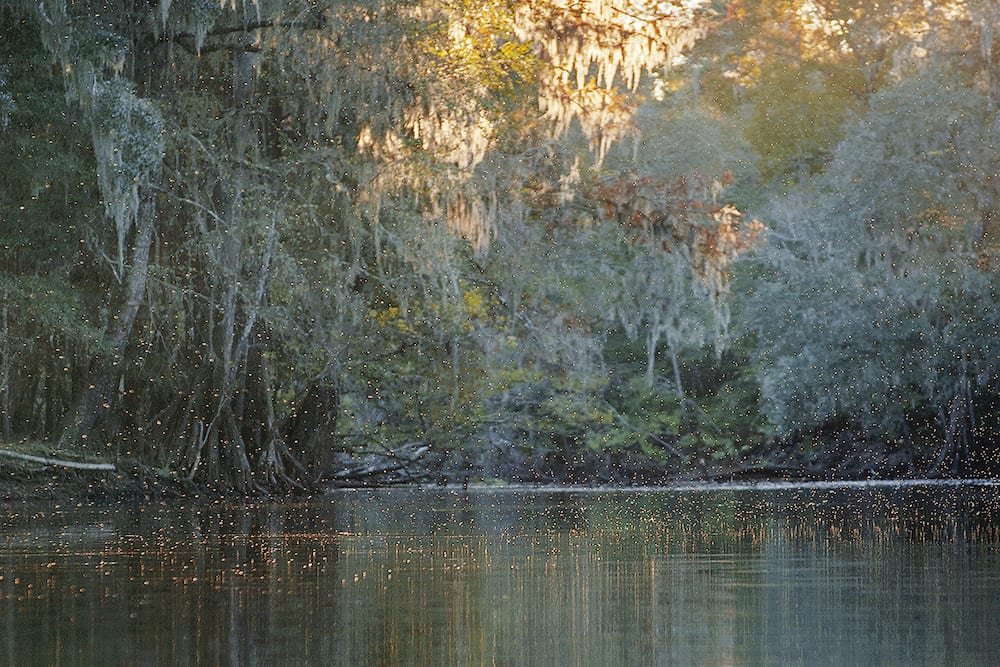 In 2011, photographer and environmentalist Lynne Buchanan returned to her native Florida and discovered that the idyllic rivers, estuaries, and everglades of her childhood were the telling victims of commercial development and irresponsible agriculture. As part of her mission to preserve our waterways and encourage others to do the same, Buchanan turned her lens on the beauty that remained as well as the destruction she witnessed. Her observations from her home state, chronicled in a stunning and timely authorial debut, Florida's Changing Waters: A Beautiful World in Peril,are "a bellwether for the rest of the country," according to Robert F. Kennedy, Jr.
Buchanan's stirring images of broad, hopeful horizons and the tenacity of nature contrast terrifying close-ups of human impacts: fecal coliform bacteria imperiling a residential bayou; a sugar-cane ditch draining phosphates and nitrates into Lake Okeechobee; manatees struggling to breathe in toxic algae blooms. Florida's Changing Waterscaptures a fading beauty, still visible, but rapidly running out of time.
The book also contains essays by Buchanan and environmental scientists Jason M. Evans and Robert L. Knight that demand the preservation of these delicate aquatic ecosystems."I have shared these images of beauty and devastation in the hope that viewers will not only feel the sadness and pain I have experienced, but also will be motivated to stop the damage and mitigate the loss," Buchanan writes. "It is time to heal and protect our waterways, which are the source of our life."
Submerse yourself in Florida's natural diversity and fragile future in this compelling and essential book that Publishers Weekly called "beautifully rendered … a must-have for environmentalists and conservationists."
Florida native Lynne Buchanan is a photographer now based in Asheville, North Carolina. Her photographs document the spiritual aspects of the natural world and the human impact on the environment and have been exhibited in solo and collective shows throughout the U.S. and abroad. A graduate of the New College of Florida, Buchanan holds an M.B.A. from New York University, an M.A. in creative writing from the University of South Florida, and an M.A. in Art History/Museum Studies from George Washington University. She has been affiliated with the Waterkeeper Alliance since 2013. More information is available at www.lynnebuchanan.com.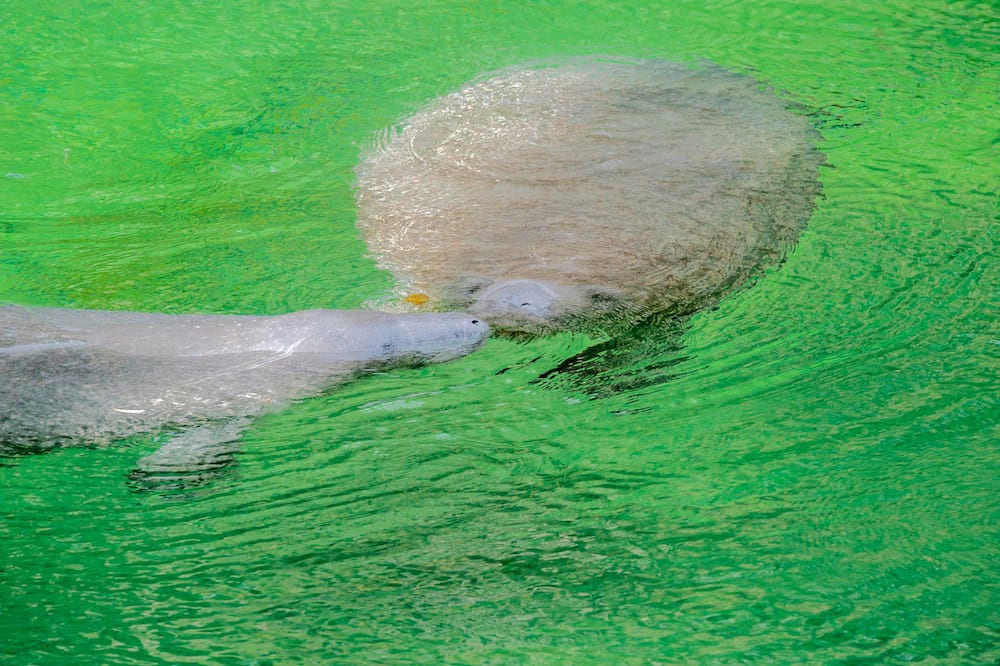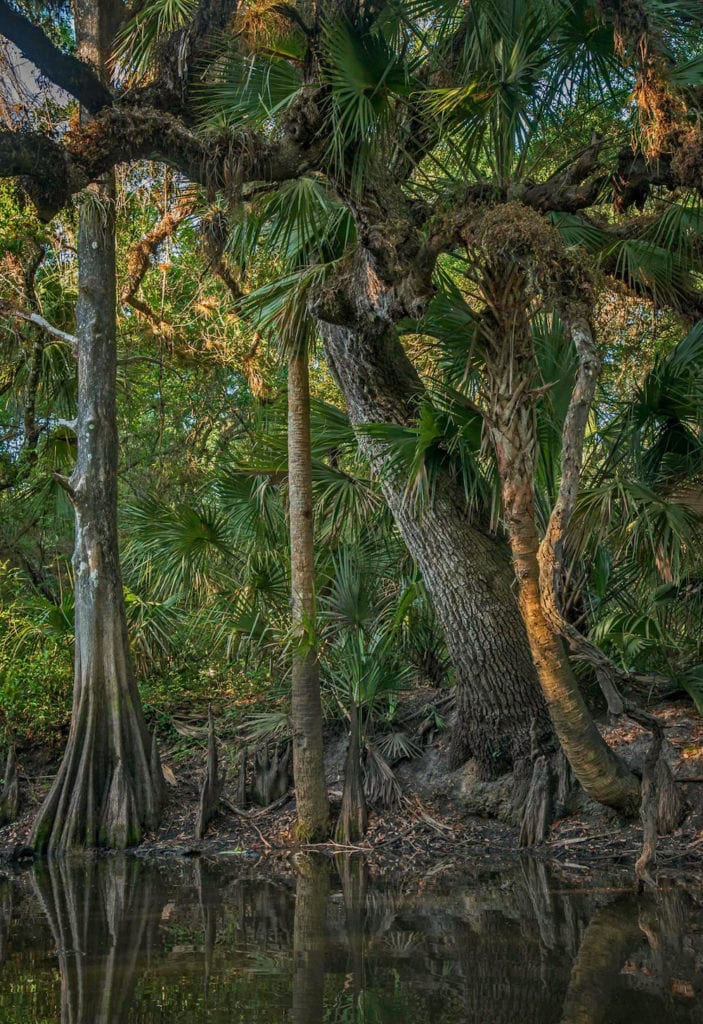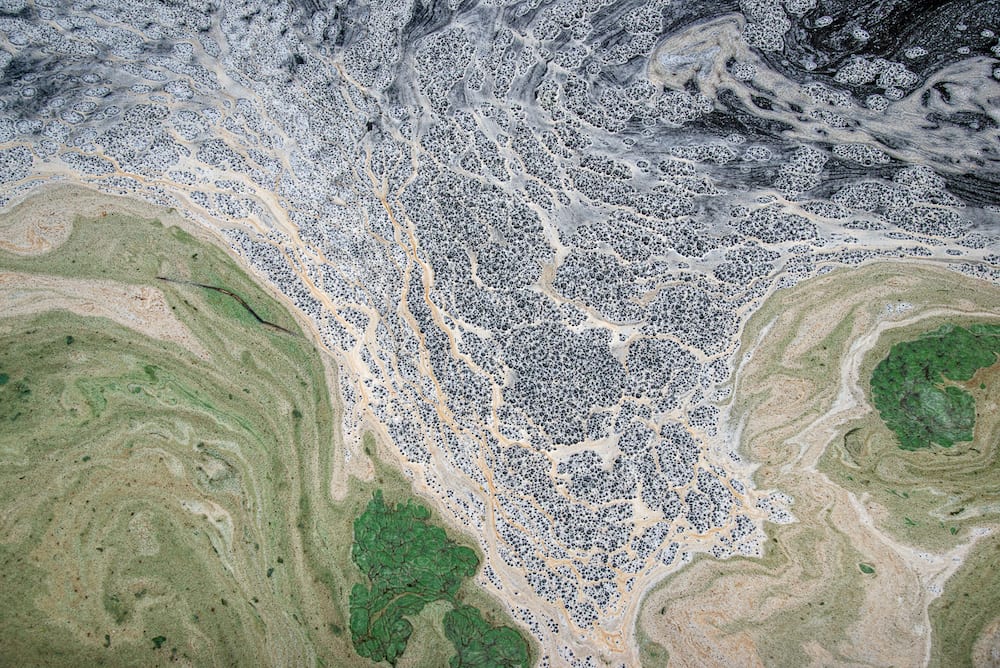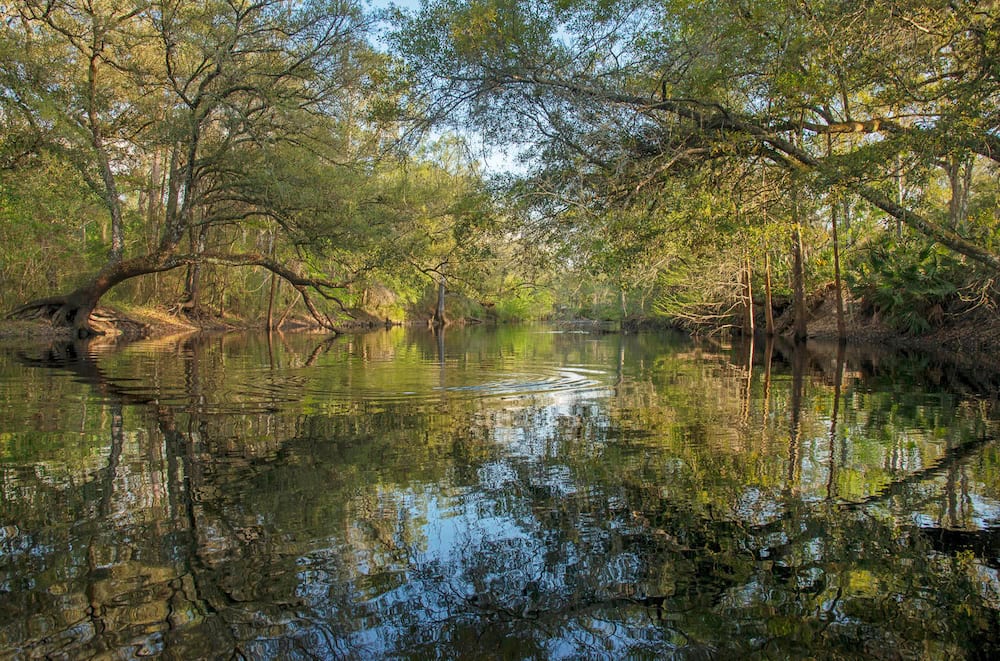 Praise for Florida's Changing Waters
"[A] captivating illustrated debut . . . Photographs of untouched waterways are breathtaking, showcasing abundant wildlife and picturesque and mystic underwater realms. Yet these images evoke a sense of both foreboding and tragedy . . . Buchanan's beautifully rendered volume is a must-have for environmentalists and conservationists."                                  —Publishers Weekly
"With unspoken irony, Lynne Buchanan's photographs expose the toxic destruction of Florida's inland waters and coastal areas in a devastating indictment of unrestrained industrialization and reckless development. She has crisscrossed the state to find and bear witness to the devastation that we might see, understand, and be moved to action to remediate the situation in this state, which is a bellwether for the rest of the country."                                    —Robert F. Kennedy, Jr.
"Lynne's photography is dramatic as well as enlightening especially since she was on hand to offer vignettes of exciting moments on Florida's waterways. With a keen knowledge of our rivers Lynne discussed the importance of preserving what Mother Nature had intended to be left in the primal state."                                       —Mike Sanford, Editor, Gainesville Lunch Out Blog
"If you are curious about Florida's water and the conditions threatening its health, and if you love gorgeous photography, pick up a copy of Lynne Buchanan's new book, Florida's Changing Waters. … [Buchanan] takes her readers on a spellbinding tour into the heart of Florida, sharing its beauty and its mystery and the many challenges facing it in the days ahead."
—Bruce Black, author of Writing Yoga
"Fabulous book, full of well-printed wonderful images."
—Robert Anderson, owner, Robert Anderson Gallery, Denver, CO
"As a father, teacher, and citizen, I am beyond thankful to have someone as talented as Lynne Buchanan care enough to show how Florida's waterways are changing, perhaps inspiring some of us to act just a bit more wisely and conscientiously."
—Jason M. Evans, Stetson University Associate Professor of Environmental Science and Studies
"Lynne Buchanan's vivid pictures of Florida's changing waters, both pristine and despoiled, remind us of the present and the past, what we once had and what we have now, and the depleted future we may bequeath to our children's children."
—Robert L. Knight, author of Silenced Springs: Moving from Tragedy to Hope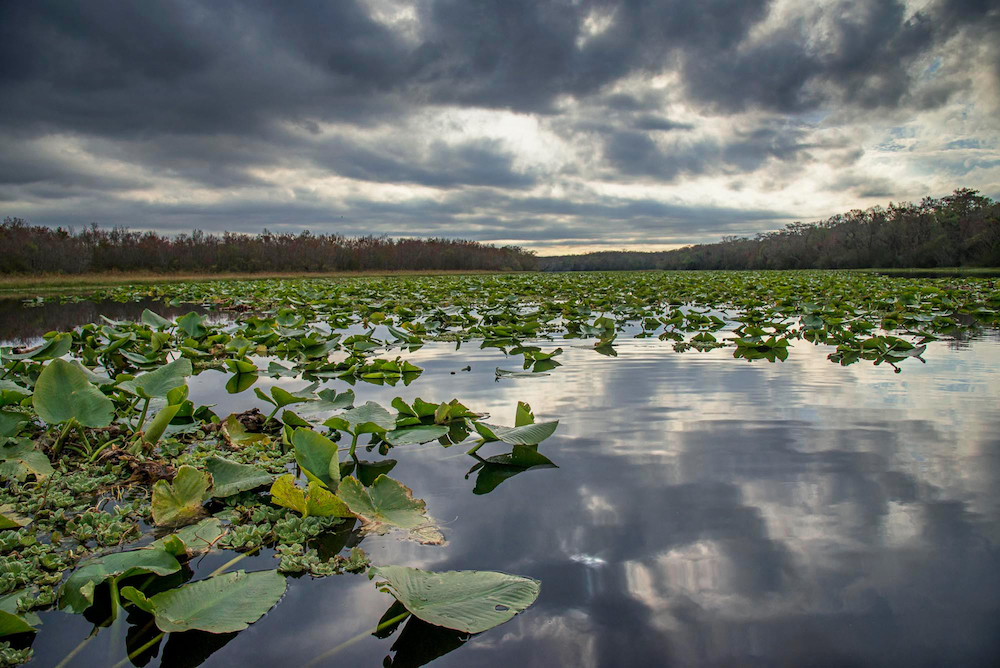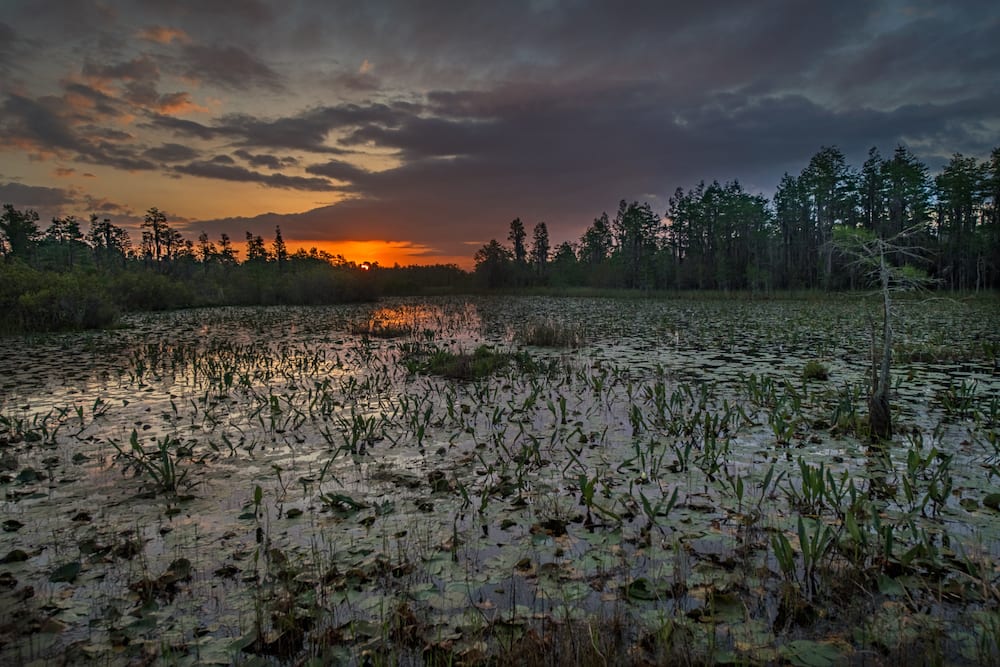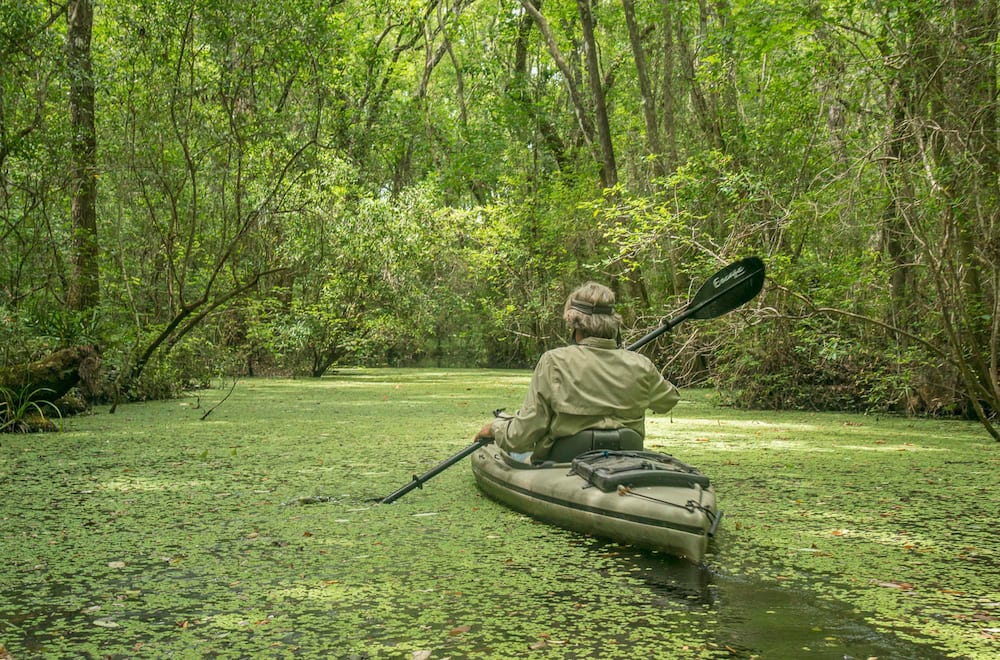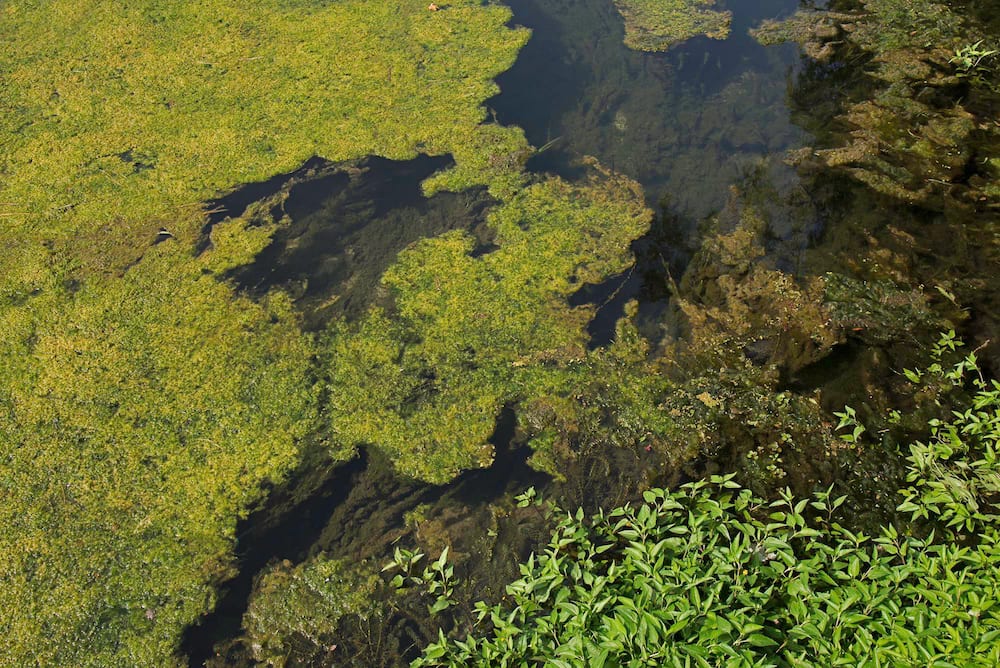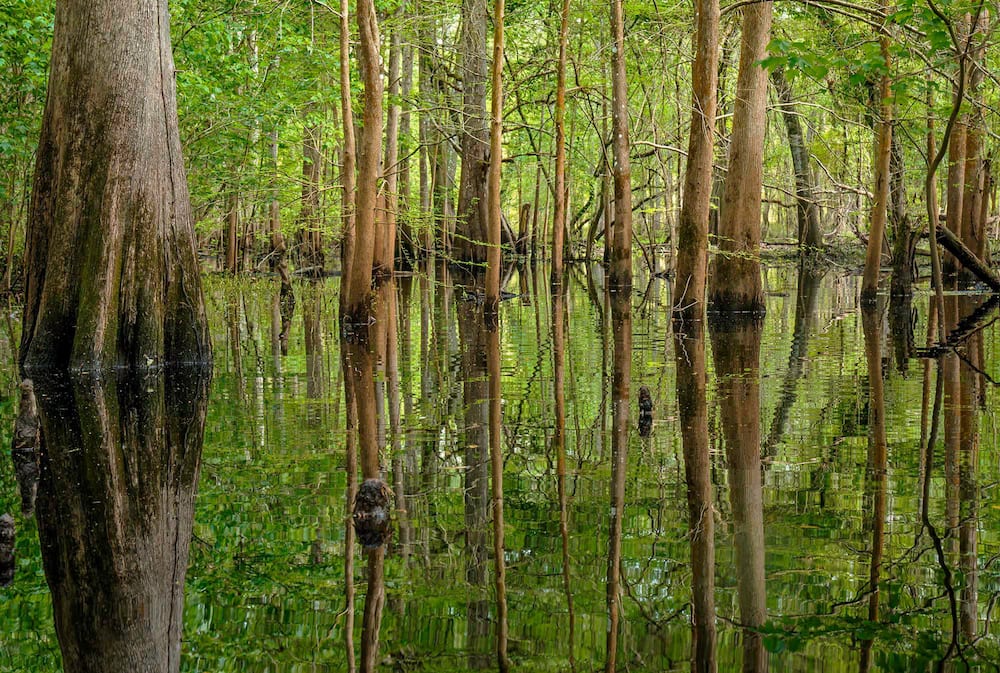 Florida's Changing Waters: A Beautiful World in Peril by Lynne Buchanan
George F. Thompson Publishing (Casemate, dist.), $45 (232p) ISBN 978-1-938086-61-8
For questions or inquiries, contact Ryan Lindsay, ryan.lindsay@casematepublishers.com or Lynne Buchanan, lynne@lynnebuchanan.com.
---
Nancy is the Publisher and Founding Editor of South x Southeast photomagazine. She is also the Director of South x Southeast Workshops, and Director of South x Southeast Photogallery. She resides on her farm in Georgia with 4 hounds where she shoots only pictures.
All author posts