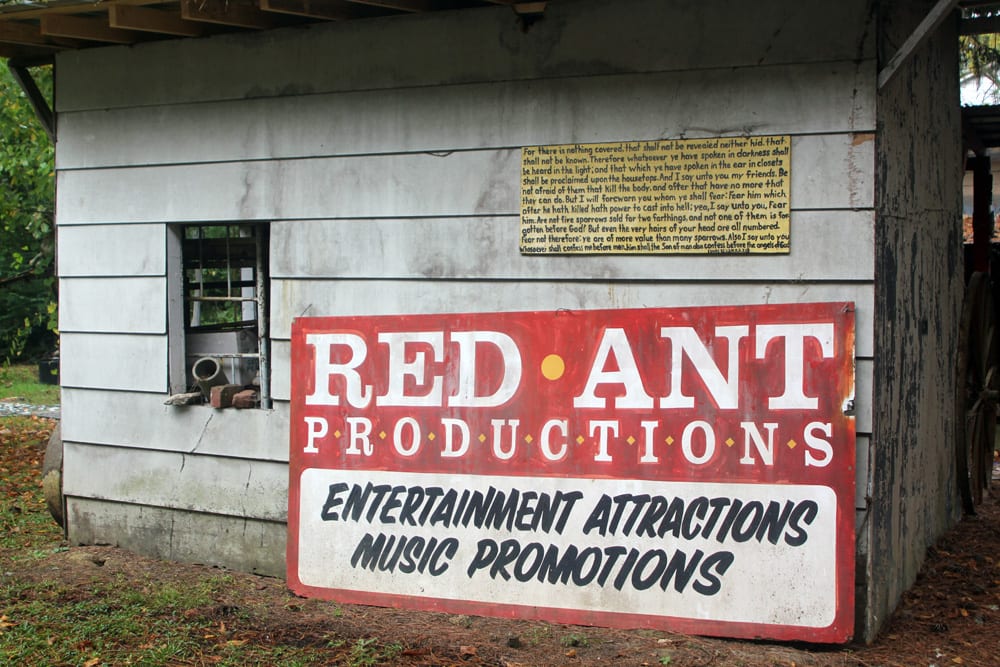 Red Ant Productions ©Marla Puziss
"My Garden is a way for me to get my message out all over the world, And that's my responsibility, Someday, sometime, people on this planet are going to realize that they need what Howard Finster's got, whether it's religion, whether it's art or whether it's building a Garden." -Howard Finster
Artist's Statement:
It was Labor Day weekend and my husband and I were in the mood for a road trip. The road took us to Howard Finster's Paradise Garden, an hour and a half north of Atlanta in the tiny town of Summerville, GA.
Finster built his garden as the expression of his religious and artistic vision, following the model of other roadside Southern parks he had visited in his youth. After his death in 2001 the garden fell into decay. But, since 2011 the non-profit Paradise Garden Foundation has begun work to restore the garden and buildings and open them to the public several days a week.
Paradise Garden is a hallucinatory experience: a jumble of buildings, mosaics, sculptures, paintings. Finster's writing and biblical quotes (often indistinguishable) are everywhere – the walls of buildings, the bumpers of old Cadillacs, and the iconic Coke bottle. –Marla Puziss
From Wikipedia:
Finster gained national fame after his collaborative work with Athens, Georgia-based rock band R.E.M.. The group filmed the video for the group's debut single "Radio Free Europe" in Finster's Paradise Gardens in 1983. The following year, the band's singer Michael Stipe and Finster collaborated on a painting for the cover of their second album Reckoning. After that the band made the song "Maps and Legends" (in its third album Fables of the Reconstruction) as an homage to Finster. Along with R.E.M., Finster also appeared in the documentary film Athens, GA: Inside Out, filmed in 1985, in which he tells the story of how he came to be an artist. Finster (and his art) also appears in the band's video for Radio Free Europe.
The band Talking Heads commissioned a Finster painting for Little Creatures in 1985 that was subsequently selected as album cover of the year by Rolling Stone magazine. Other artists to use Finster as an album cover designer include Memory Dean, Pierce Pettis, and Adam Again. In 1994, a portion of his Paradise Garden was installed as part of the permanent collection of Atlanta's High Museum. Bill Mallonee of the Vigilantes of Love (also a Christian from Athens, Georgia) wrote a song inspired by Finster's artwork called The Glory and the Dream in 1994.
Howard Finster was responsible for introducing millions to outsider art, but even with his fame, he remained focused on religious outreach. He said of the Talking Heads album, "I think there's twenty-six religious verses on that first cover I done for them. They sold a million records in the first two and a half months after it come out, so that's twenty-six million verses I got out into the world in two and a half months!"[4]
(learn more about Paradise Garden at http://paradisegardenfoundation.org)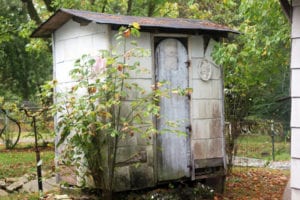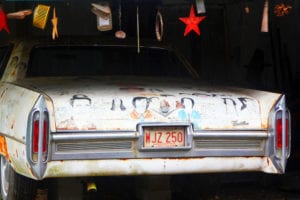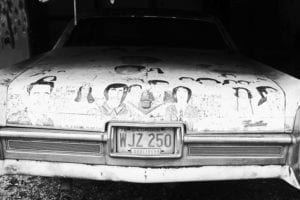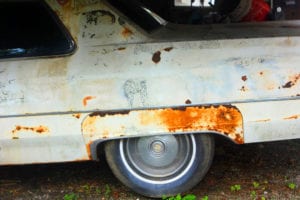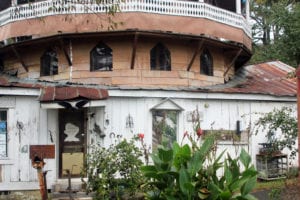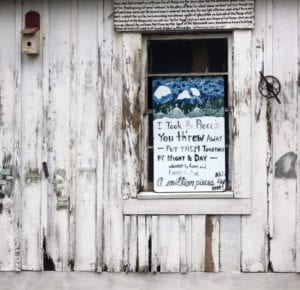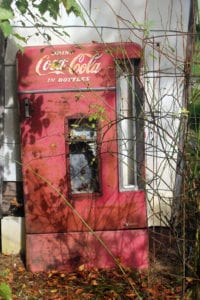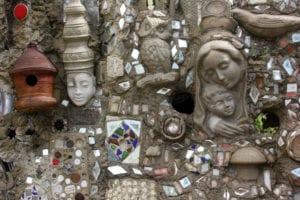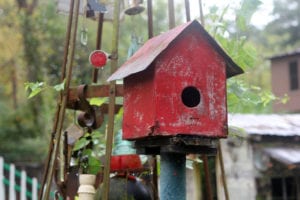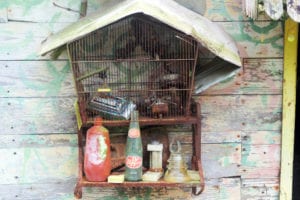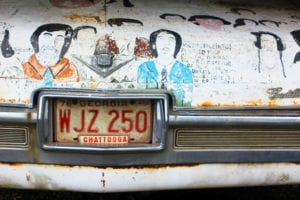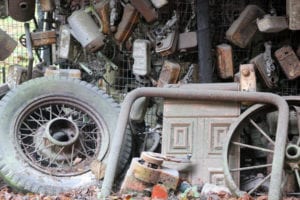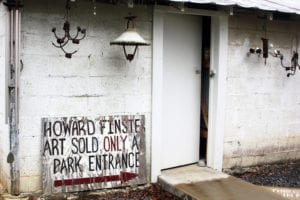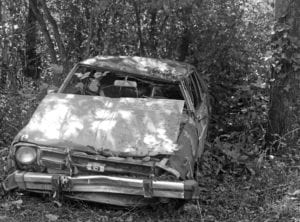 BIO:
I inherited my first Canon SLR, a hand-me-down from my father in the 1980s. I am self-taught, learning from looking at great photography, beginning with a well-worn copy of The Family of Man on my parents' bookshelf. My love of photography has always been closely tied to my love of travel and observing places and the people who live there. I have also fallen in love with the fascinating regions lying within our own borders: New England, New Mexico, and, closer to home, coastal Georgia and the Carolinas, Louisiana and the Gulf Coast of Florida.
My photos have appeared previously in South x Southeast, Lenscratch and LensWork online, and at various juried photography exhibits and galleries in the Atlanta area. I moved to Atlanta from Baltimore, MD in 1989 and live in Hapeville with my husband and cat, and work in the clinical laboratory at Grady Memorial Hospital in Atlanta.
Contact: mpuziss@comcast.net
---
Nancy is the Publisher and Founding Editor of South x Southeast photomagazine. She is also the Director of South x Southeast Workshops, and Director of South x Southeast Photogallery. She resides on her farm in Georgia with 4 hounds where she shoots only pictures.
All author posts