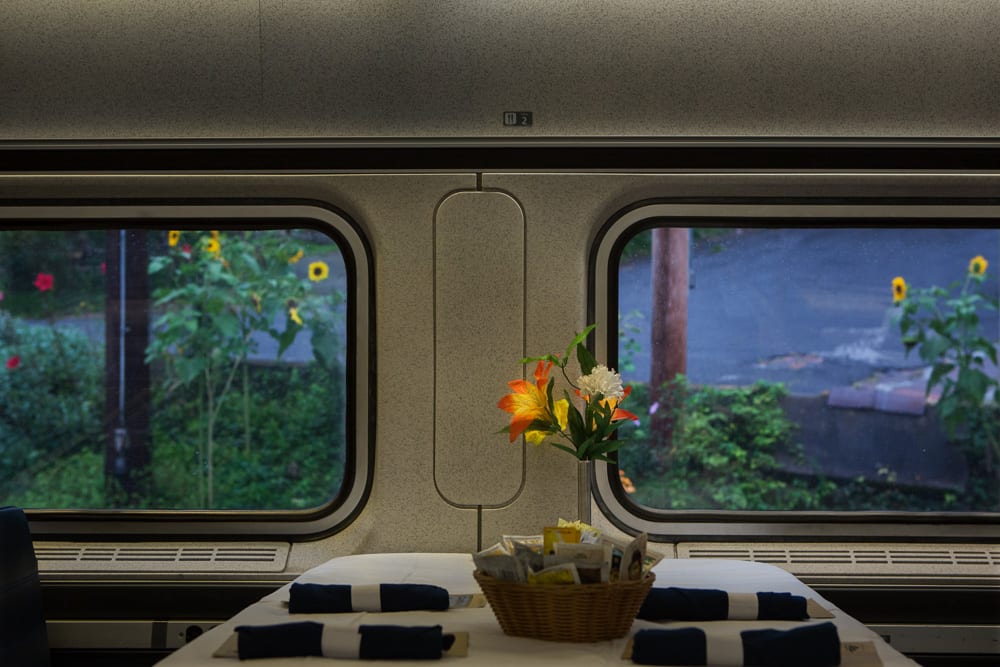 On my first overnight train ride, the musician Laurie Anderson was playing on my iPod nano. The lyrics hummed through my earplugs, "This is the time. And this is the record of the time." Until this trip, I had only photographed between New York City and Charleston, South Carolina. Now, I was resting with camera in hand on the top bunk of a roomette sleeper car heading to Glacier, Montana. Outside the window was an amber glow; we were in a train yard, I could hear muffled voices. There was a feeling of mystery and comfort. Half asleep, only knowing I was somewherbetween West Virginia and Chicago, I wondered where we were, why we had stopped, who were the voices. I knew that the next time I opened my eyes the landscape would be different.
Traveling by train became my access point to photographing the American landscape.
To begin each trip, I research route maps and seasons to determine the path and time of year. The train is my moving studio on a predetermined path providing rapid passage through diverse regions. My interest in the landscape is the vernacular and how humans navigate the topography. From my seat, I gain a privileged view of scenes that are not accessible by foot, plane, or car.
As the train glides tethered to the earth, I capture this time as a lasting record of civilization. -Stacey Evans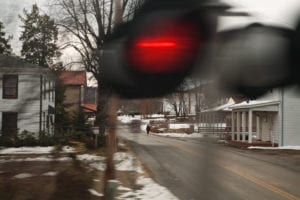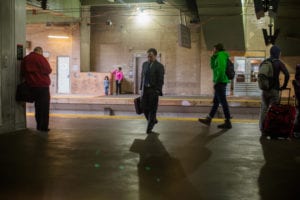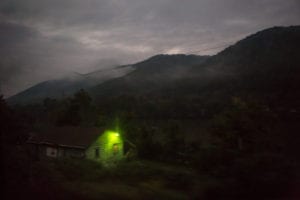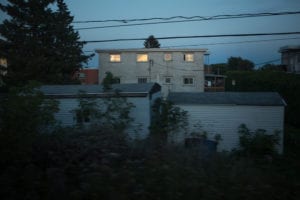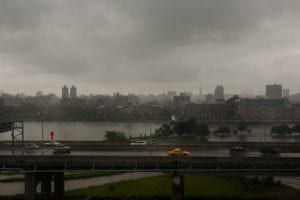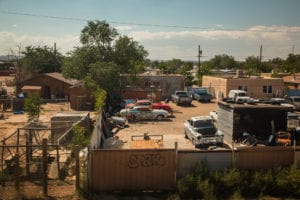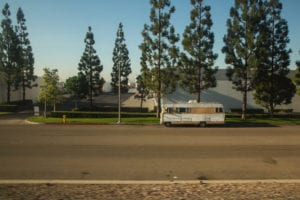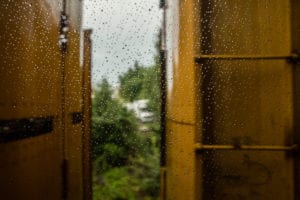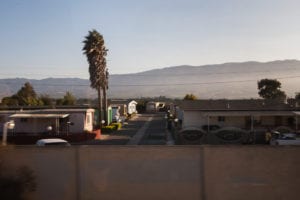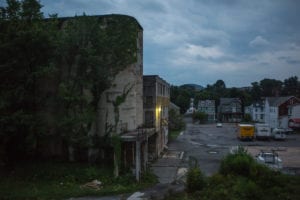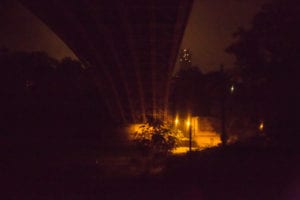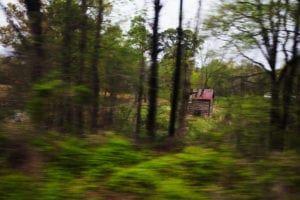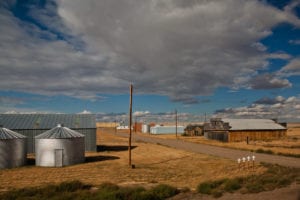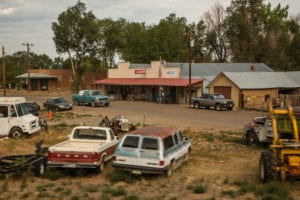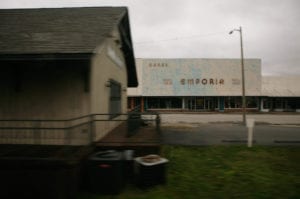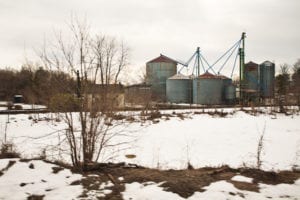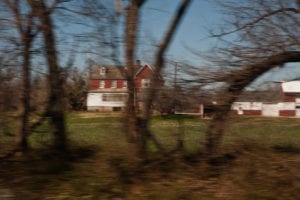 Bio: 
Stacey grew up in Waynesboro, Virginia, a small town made diverse by its variety and combination of different landscapes – rural, urban, industrial and suburban – all within a 10 mile radius. Over the years, she has worked to translate her formative visual experiences and demonstrate the role landscapes play within culture. What this looks like changes from region to region. She is interested in how people occupy, shape and transform the land for use, how our experiences and feelings change over time and what we can read into the collective artifacts left behind.
Her photographic career began in middle school as yearbook photographer. She went on to study photography at Virginia Commonwealth University and received a Bachelor of Fine Arts in Photography from Savannah College of Art and Design. Currently, she works as an artist, educator and commercial photographer. Her clients include educational institutions, small businesses and individuals. She holds adjunct faculty positions at Piedmont Virginia Community College and the Virginia Museum of Fine Arts, along with being a resident artist at the McGuffey Art Center. Stacey's work is exhibited regionally and nationally. She resides in Charlottesville, Virginia, with her husband and fellow artist John Grant.
Contact: www.staceyevansphotography.com
---
Nancy is the Publisher and Founding Editor of South x Southeast photomagazine. She is also the Director of South x Southeast Workshops, and Director of South x Southeast Photogallery. She resides on her farm in Georgia with 4 hounds where she shoots only pictures.
All author posts