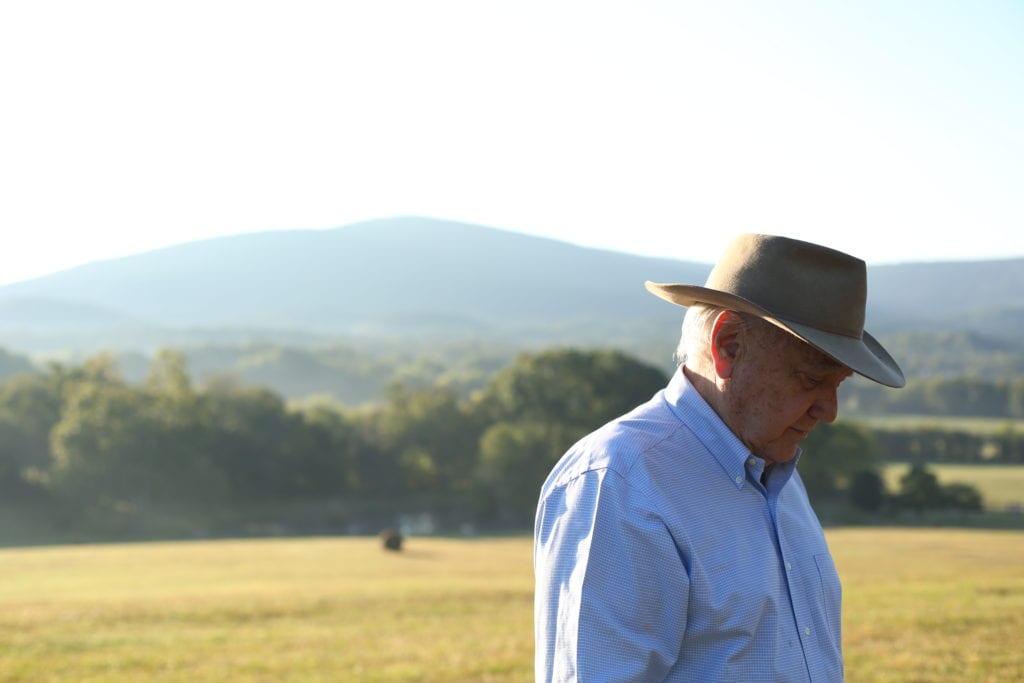 ©CarynWaechter
Atlanta-based artist Susan Cofer, along with her husband, Carl, a self-styled intellectual cowboy approaching his 80th birthday, invited Georgia-born filmmaker John Henry Summerour to spend a year documenting Saultopaul, an 1100-acre farm in the Georgia mountains, populated by Longhorn cattle and gigantic rock sculptures. This 24-minute documentary portrait is a Chekhovian meditation on the passage of time, and one family's growing awareness that nothing stays the same. Stories of the past intersect with conversations about the future as three generations gather to reflect on this special place, and the profound impact of nature on each human life.
Bio: John Henry Summerour grew up in Chickamauga, GA, the son of a Methodist preacher. He attended NYU's Tisch School of the Arts and the British American Drama Academy in London. He is the recipient of the Screenwriters Colony Residency on Nantucket, the IFP Narrative Lab Fellowship in NYC, and TheFilmSchool's Great American Storyteller Prize in Seattle. His first feature film, "Sahkanaga," was hailed by The New York Times as "serious, and welcome, grass-roots art." His latest project, "Saultopaul," has screened at the Atlanta Film Festival, the Sidewalk Film Festival in Birmingham, as well as the High Museum of Art in Atlanta. John currently lives and works in Queens, NY.
Contact: 
John Henry Summerour
john@sahkanaga.com
www.sahkanaga.com
---
Nancy is the Publisher and Founding Editor of South x Southeast photomagazine. She is also the Director of South x Southeast Workshops, and Director of South x Southeast Photogallery. She resides on her farm in Georgia with 4 hounds where she shoots only pictures.
All author posts