In March South x Southeast workshops took a group of photographers to Andalusia, Flanner O'Connor's farm outside of Milledgeville, Georgia where most of her stories were written. The master photographer Mark Steinmetz was our instructor. 3Cent Farm, the bucolic retreat of Bill and Gail Boling near Andalusia, served as our headquarters. And here the photographers share with us a few of their images as well as their thoughts from the workshop. -editor
 JEANNE WELLS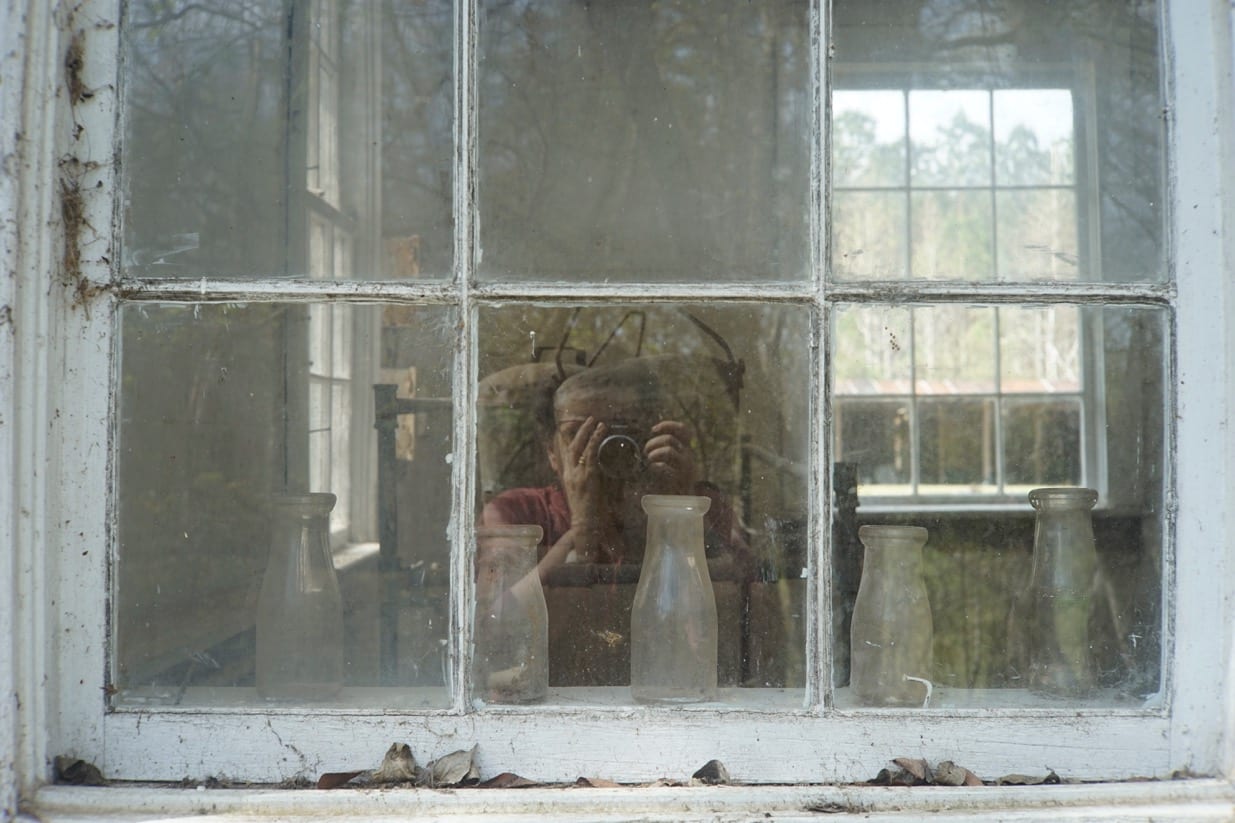 ©Jeanne Wells
My formal education was in literature and writing, so I was a huge fan of Flannery O'Connor's work. There are all the great stories, of course, But I love her letters and essays which are so uniquely "Flannery," and give us such great insight into her spiritual life as well as her intellectual life, and the intersection of these. I was almost overwhelmed at Andalusia, to see the desk where she had written, the window she had avoided looking out of as she wrote, the table where she ate, the typewriter and crucifix, the bannister, doorknobs, steps — the things of her everyday world.  -Jeanne Wells
Contact: http://jeannewells.com
LASZLO BENCZE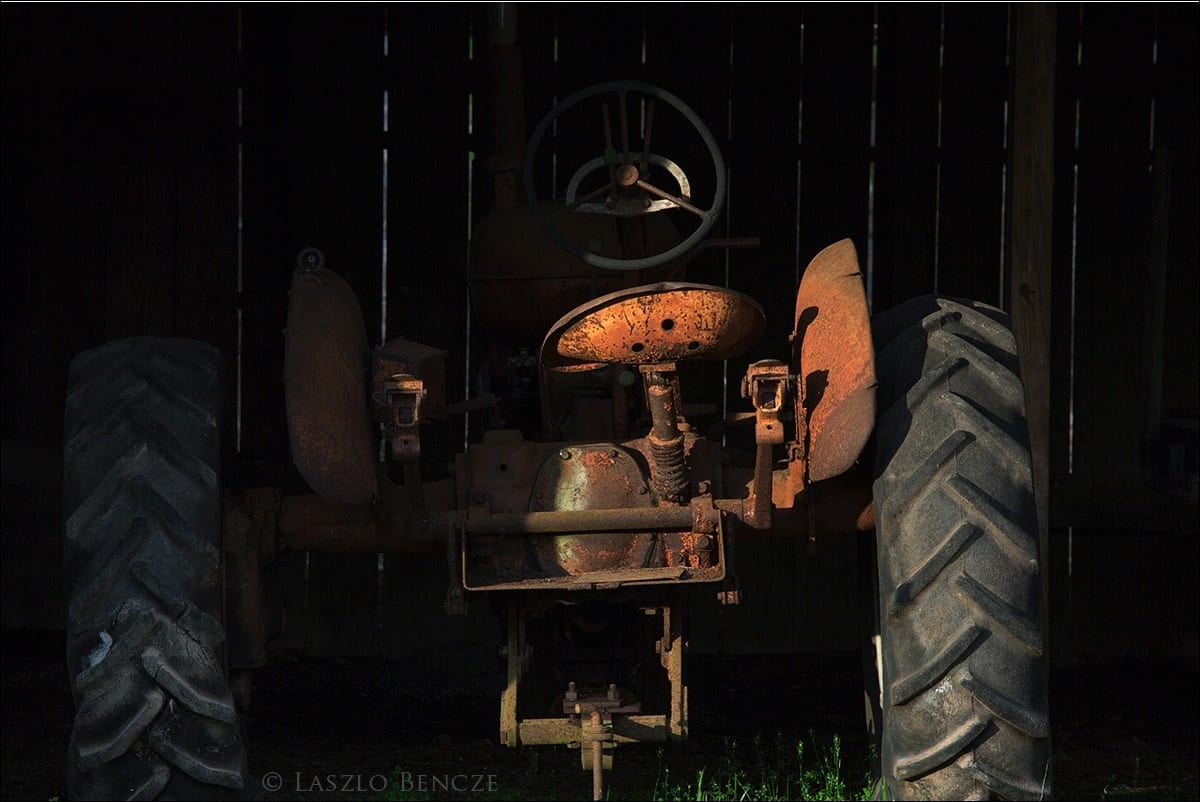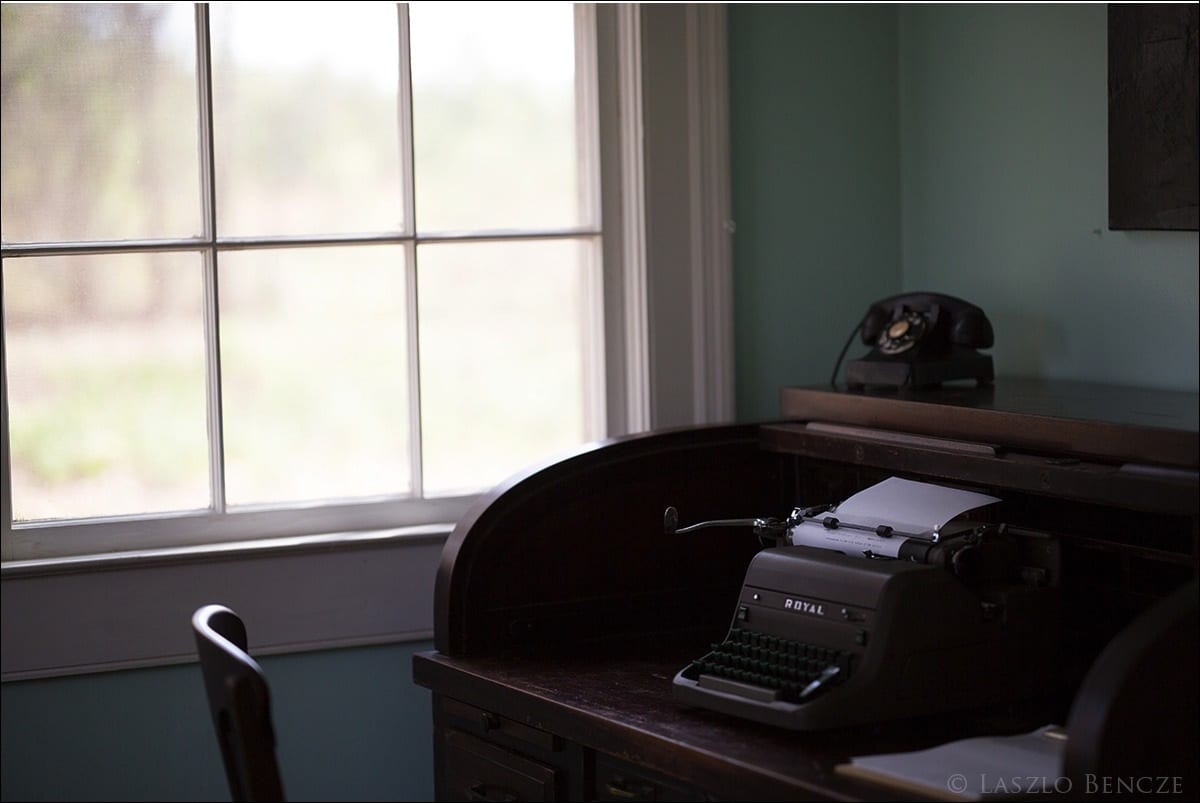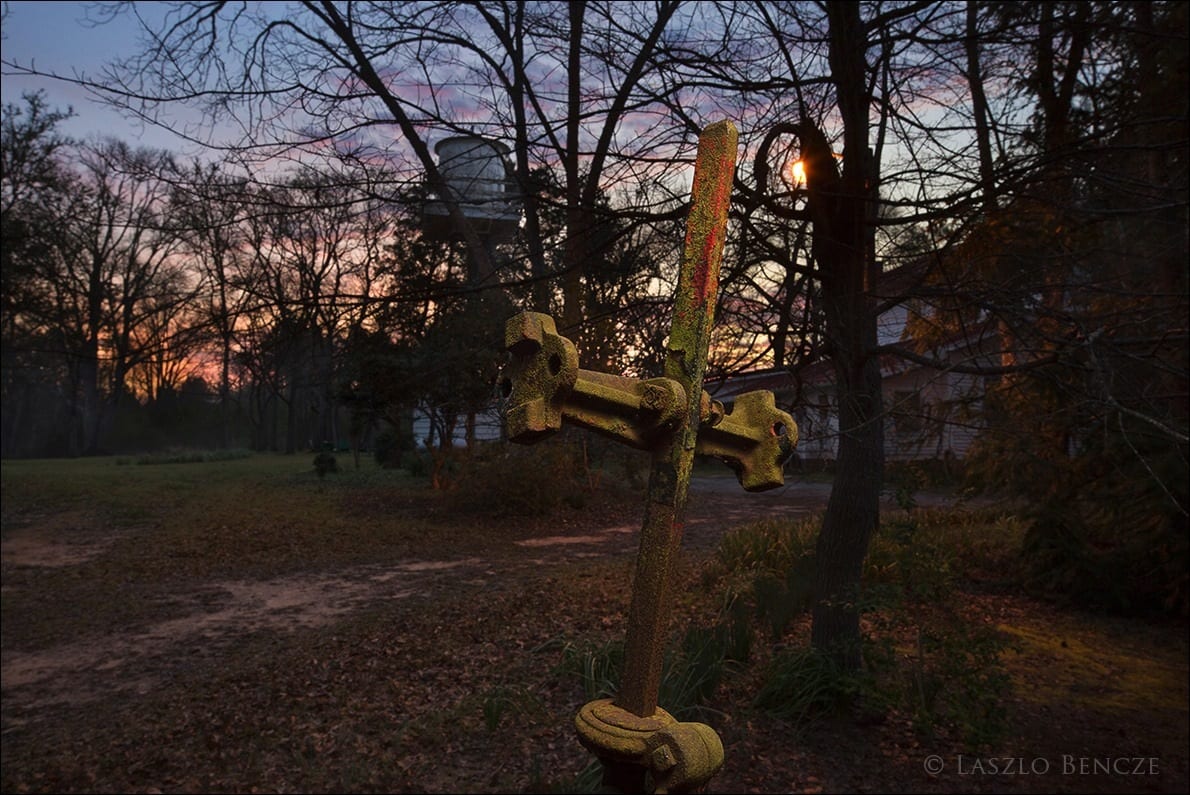 I very much enjoyed the workshop experience. Mark Steinmetz proved to be a thoughtful and perceptive teacher. Andalusia itself was not so much a revelation as a confirmation. Having read all of Flannery O'Connor's stories and novels, as well as her letters and essays, it looked very familiar to me. Speaking as a very experienced assignment photographer, I felt I succeeded at capturing the mood of Flannery's stories as revealed in Andalusia. My most productive times were Friday evening and the Saturday sunrise. Perhaps my images were more about darkness than light; but then this is also the salient feature of her stories. -Laszlo Bencze
JENNY BARRINGER BURKE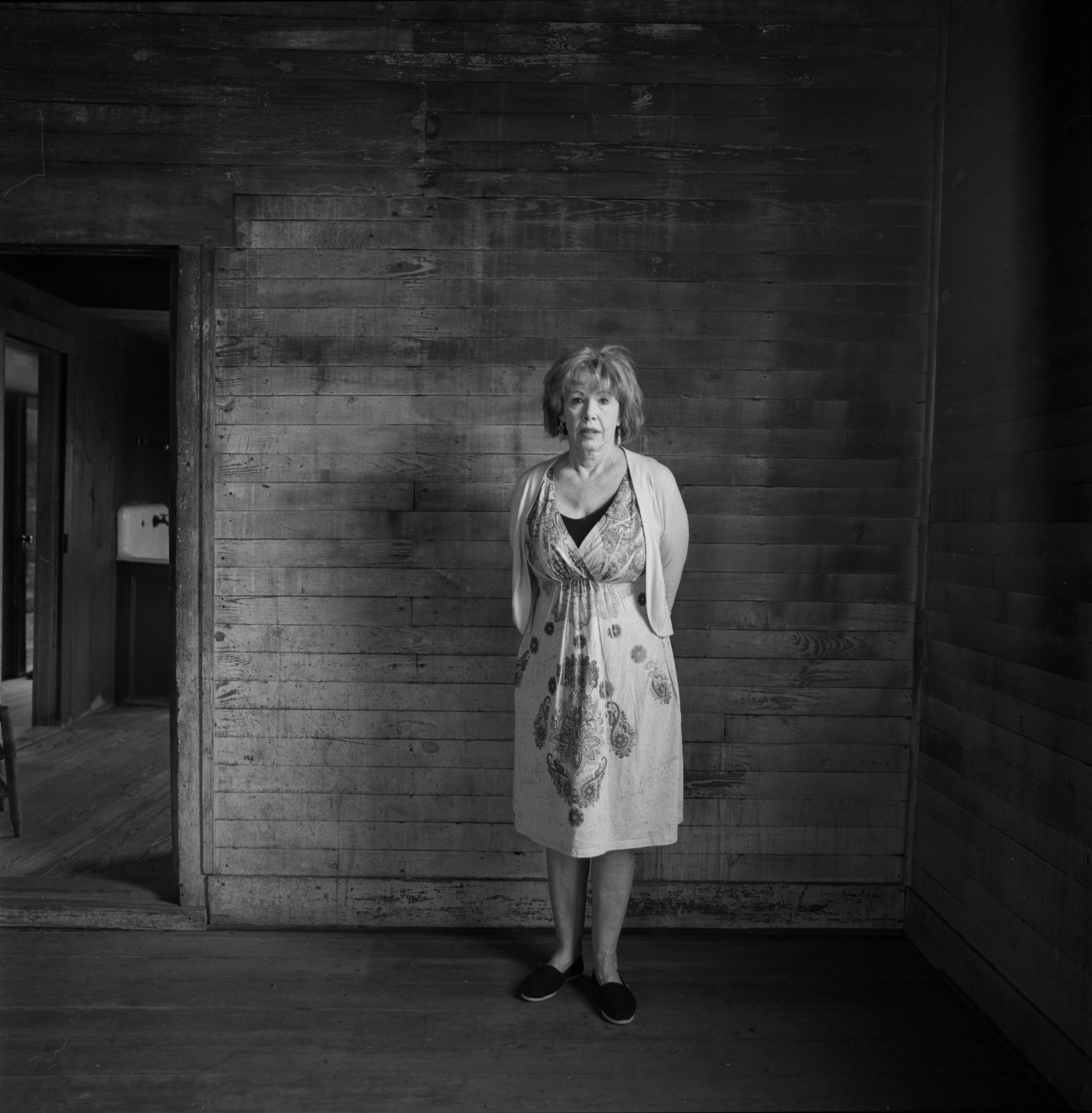 Shooting at Andalusia was a wonderful experience!  Not only did I finally get to visit the home of one of my most favorite authors, but I got to visit with and learn from the exceptional group of photographers that were there – most importantly to me – my mom!  Nancy and Jerry organized a fantastic weekend and Mark Steinmetz provided such valuable feedback to everyone on the trip.  Andalusia evoked so many memories of reading Flannery O'Connor. The landscape and unusual heat that day made it so clear how she came to have her unique take on the South, particularly mid-Georgia.  My mom and I took a long walk around the property at mid-day and ended up on a path made of the red Georgia clay O'Connor described so well in her stories.  We were totally alone, it was very hot for March, and we were laughing that we could see the Misfit rounding the corner at any moment.  The two photographs here were taken at Andalusia and at the Milledgeville Cemetery where Flannery O'Connor is buried.  The woman in the portrait was visiting Andalusia with what seemed like a younger relative and her demeanor and dress reminded me so much of characters in O'Connor's stories.  I asked her quickly if I could take her portrait and she agreed.  The Hill House ended up being my favorite place to shoot at Andalusia that day.  The old, bare walls seen here made a great place to take several natural-light portraits. The photo of the fallen cross was taken at the Milledgeville Cemetery late in the afternoon.  My mom and I had gone to see Flannery O'Connor's grave and ended up walking around this beautiful old cemetery.  Towards the back of the cemetery there was a road with an old white shed that indicated the border to the part of the cemetery where older black and native american graves were located.  As is so sadly typical, this part of the cemetery was clearly not historically maintained in the way the other part of the cemetery was.  The fallen cross just seemed to capture the feeling that this part of the cemetery had been forgotten.   All of the photos I took that day were made with a medium format film camera.  I processed the film and am currently working on prints from the workshop in the darkroom at The Light Factory in Charlotte, NC.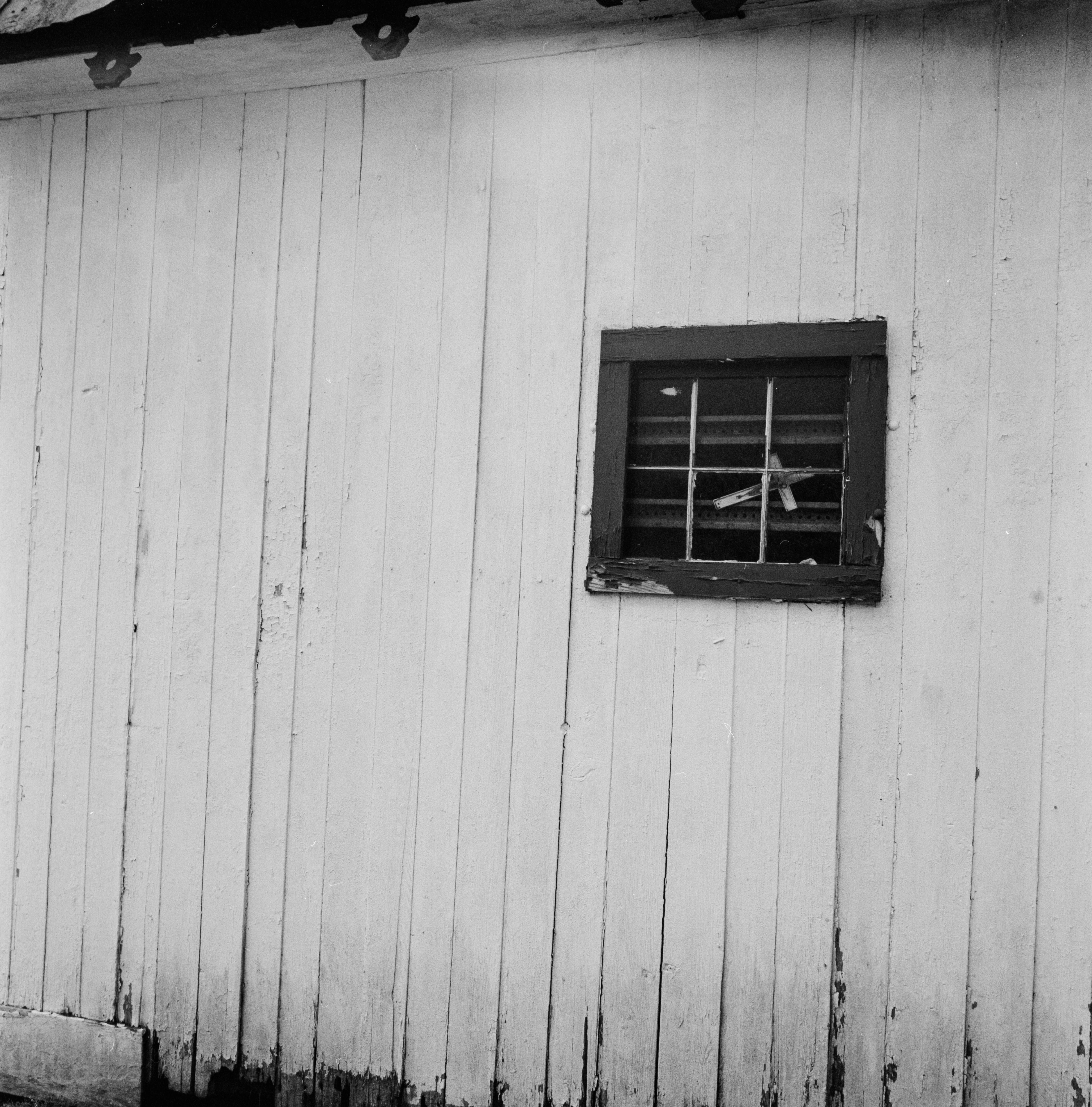 Bio: Jenny Barringer Burke's passion for photography began in her high school darkroom in Atlanta, GA over twenty years ago. Since then she has always had a camera by her side.   Several years ago she returned to her photographic roots shooting with film and enjoys the entire process from developing film to printing her work in the darkroom. Jenny received first place in the 2013 juried Puppy Love Show – a satellite competition with Slow Exposures in Pike Co. Georgia as well as an honorable mention in the annual juried Members Show at The Light Factory in Charlotte in 2015.  For the past two years, Jenny has been a darkroom student at The Light Factory and is chair of The Light Factory Annual Art Auction, the premier photography auction in the Carolinas, now in its 34th year.  
jennybburke@gmail.com
LUCINDA BUNNEN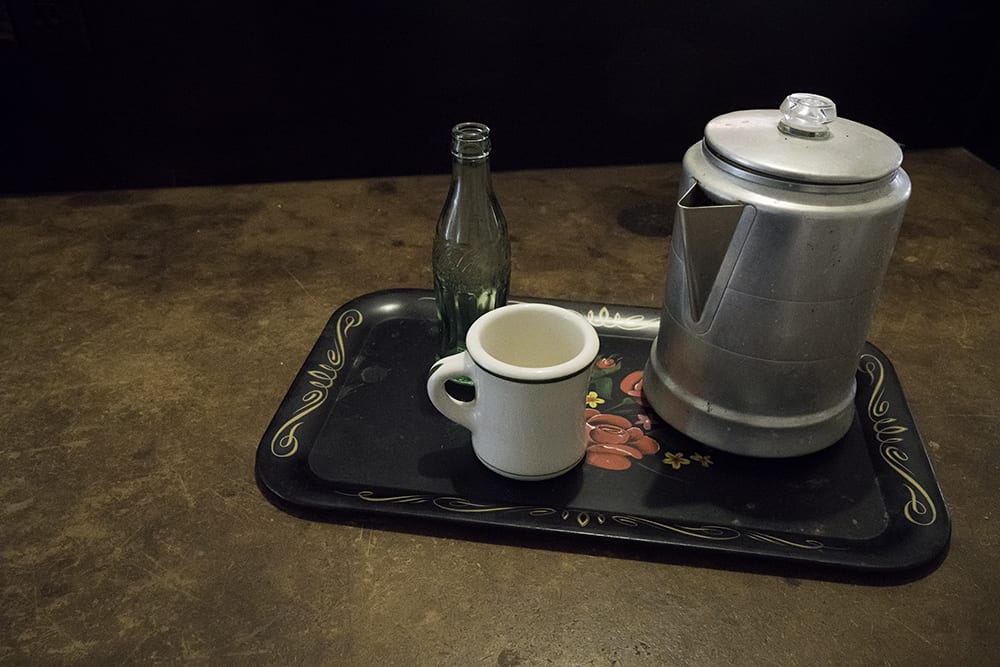 Bio: Lucinda Weil Bunnen
Lucinda Weil Bunnen is a practicing artist and photographer living in Atlanta, Georgia. She has traveled worldwide for her work and has had numerous one- and two- person shows throughout the Southeast. She has also participated in many national, international and regional juried shows, including "Atlanta Artists in Buenos Aires" in Argentina; "Atlanta in France" in Toulouse, France, and "New Southern Photography: Between Myth and Reality" at the Burden Gallery in New York City. Lucinda has been a part of several multi-media exhibitions as well as the subject of a video and the producer of a video. Her work has been reviewed in The Atlanta Journal-Constitution, Atlanta Magazine, The New York Times, The Los Angeles Times, and other publications.
Her work has been featured in several publications, and she has also co-authored three books: Movers and Shakers in Georgia, 1978, Scoring in Heaven, Gravestones and Cemetery Art in The American Sunbelt States, 1990, and ALASKA Trails Tales and Eccentric Detours, 1992. Lucinda won the "Women in the Visual Arts" Award in 1997 and has been listed in Who's Who in American Art since 1975.
Her work can be found in numerous public collections including the Museum of Modern Art and The Whitney Museum of American Art in New York, the Pushkin Museum in Moscow, The Smithsonian in Washington, D.C., The Mint Museum in Charlotte, NC, the Chrysler Museum in Norfolk, VA, the National Museum of Women in the Arts in Washington, D.C.; and the High Museum in Atlanta, Georgia. She has lectured, given workshops and curated exhibitions across the Southeast United States. She was both donor and curator of Subjective Vision: the Lucinda W. Bunnen Collection of Photographs, a collection of contemporary photographs assembled for Atlanta's High Museum of Art. Lucinda has also curate and judged for numerous organizations for several years.
Lucindabunnen.com
MOLLY FAIRCLOTH

I can't say enough about my experience with Nancy, Jerry and Mark Steinmetz.  Walking the grounds and exploring the farmhouse and outbuildings of a Southern literary icon, enjoying food and fellowship with fellow photographers and the generous feedback and insight from Mark Steinmetz was all I could ask.  And when I thought it couldn't be any better?  At least two workshop attendees who broadened my understanding of Flannery O'Connor.  What a great day and what a great experience! –Molly Faircloth

Bio: Molly made her first photo in February 1973 using a Kodak Instamatic camera to document the record breaking snowfall that fell across Alabama. Since then, a camera has never far from reach, and she's been mindful of her grandfather's advice to keep her fingers from in front of the lens before pressing the shutter button.  She funds her love of travel and photography (and her golden retriever's premium kibble) with her day job.
LUCIE CANFIELD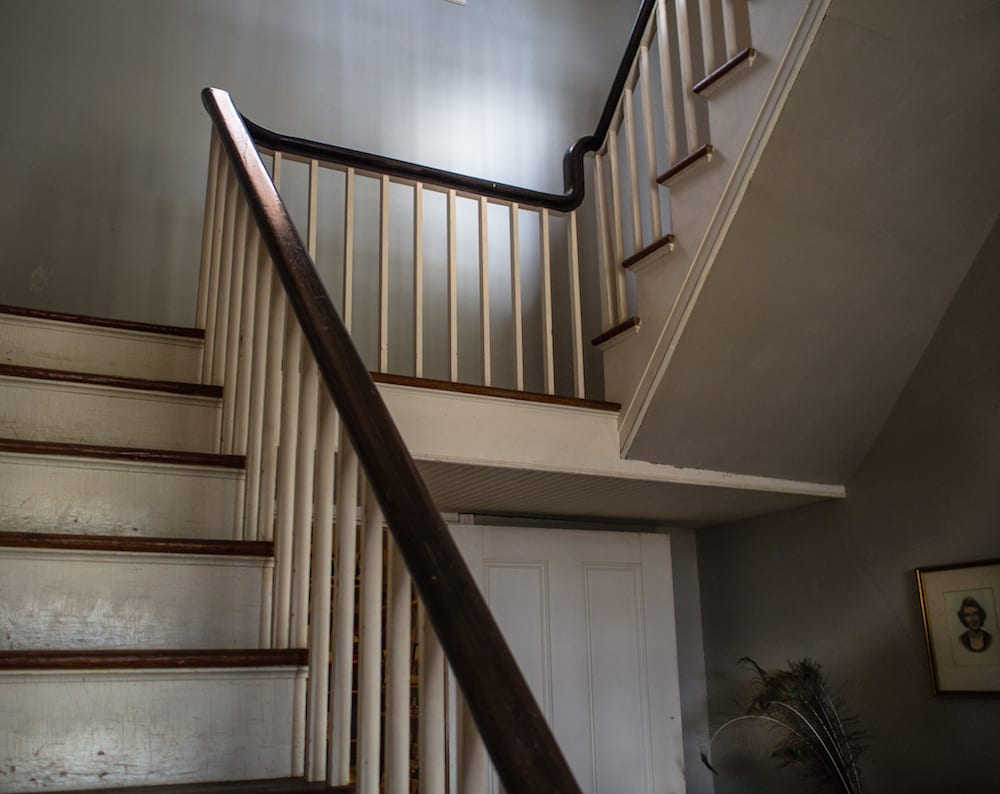 JUDY LAMPERT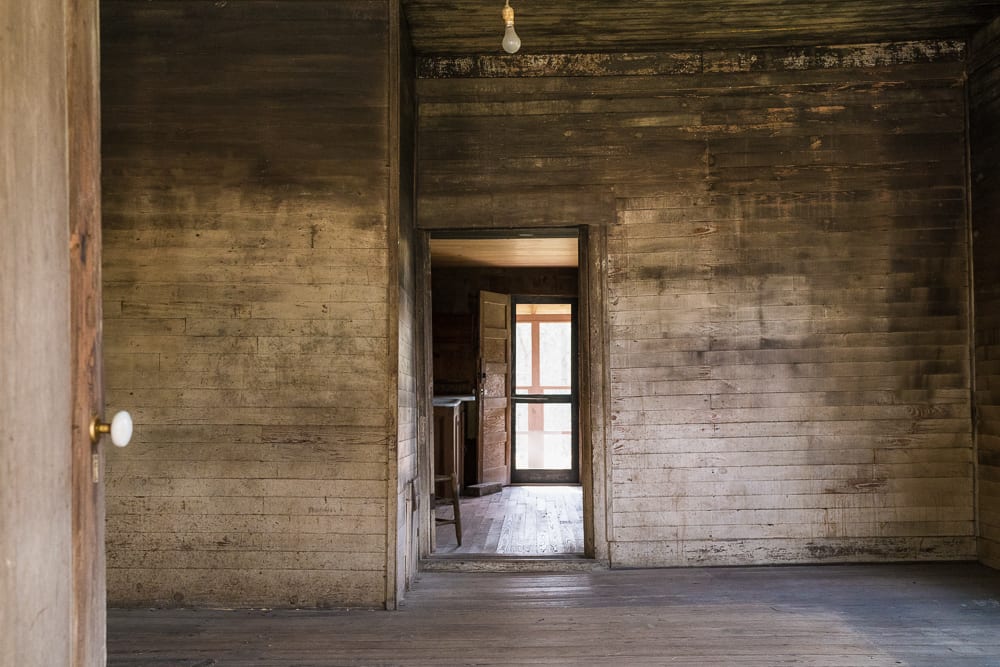 It was a very productive workshop lead by Mark Steinmetz. Andalusia is just what you would want it to be.  You feel as if Flannery O'Connor is still there. Nancy and Jerry made it a seamless experience.-Judy Lampert
BIO: 
Born in Homestead, Florida in 1952, Judy Morris Lampert is an Atlanta-based artist who works in fine art photography. Her past careers include Nursing and Arts Administration.  Family, history and a sense of place are common themes in her work.  Lampert was adopted as an infant and is always using photography to connect to that past.  She has traveled throughout the world photographing people and places.  Her current work has taken her throughout the South photographing buildings as portraits and capturing an intimate sense of what the structure is about. She is represented by Barbara Archer Gallery of Atlanta and had a solo exhibition there in 2012. In 2015 she had a solo exhibition at the Ventulett Gallery in Atlanta, GA. Her work is in institutional and individual collections throughout the country. Lampert has a strong passion for supporting the arts in the Atlanta area and has served on the boards of Art Papers, the Art Reach Foundation, Atlanta Celebrates Photography and the Hambidge Center for the Creative Arts and Sciences. She is most proud of becoming a Hambidge Creative Residency Program Fellow in 2014.
Contact: judylampert@me.com
WENDY BARRINGER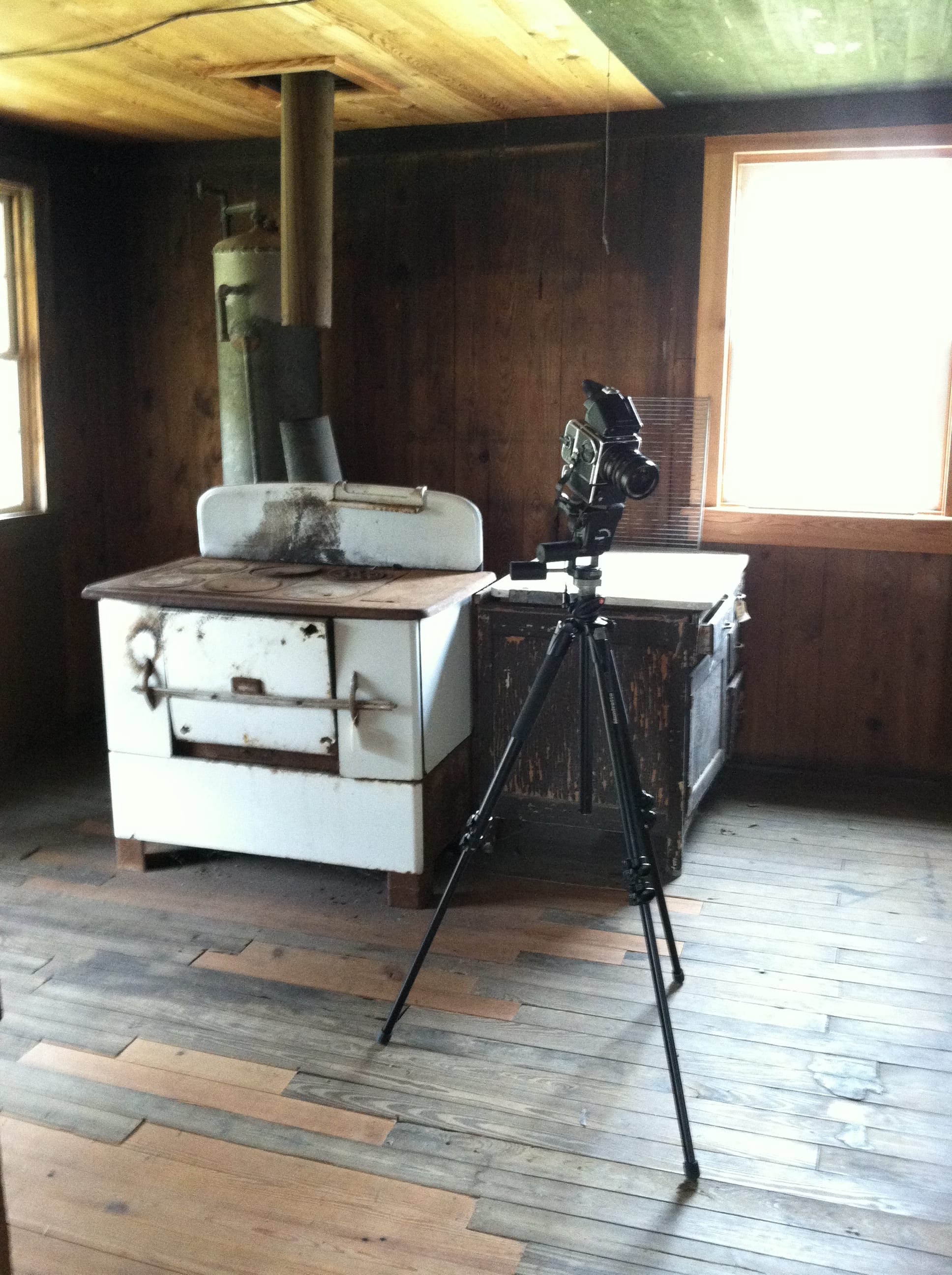 MARK CACERES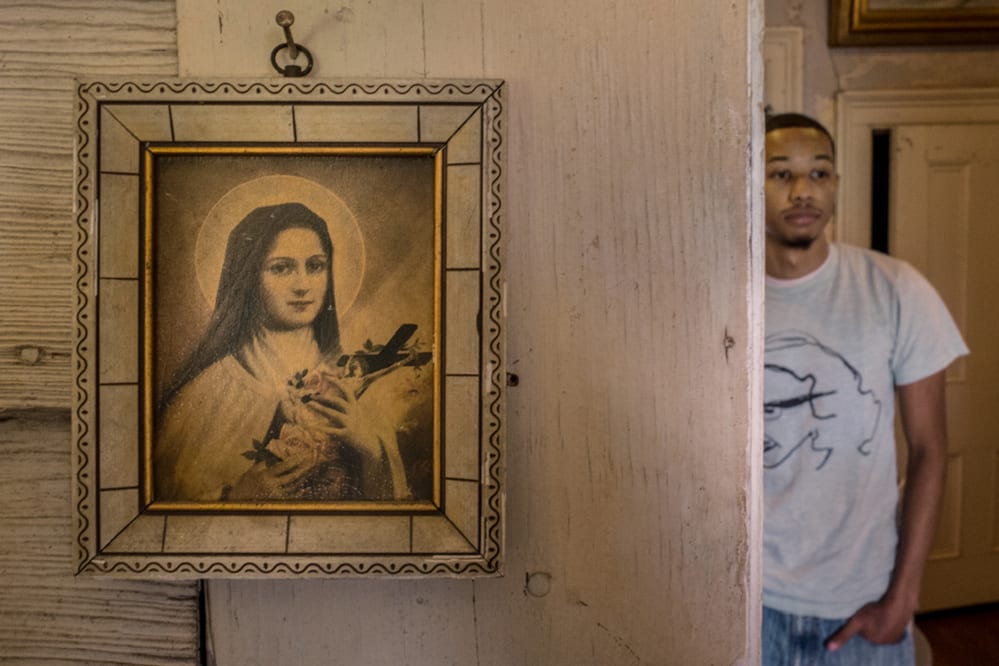 At around 10pm the party following the workshop wound down and I set my GPS for home as I drove off into the back roads around Sparta. Within minutes my low fuel indicator came on- I had forgotten to refuel in Milledgeville and now I was driving on roads devoid of stores, much less gas stations. I got to the point where I figured I had a small fraction of a gallon left and the prospects of finding a gas station that was open were slim.
I had two options on this pitch-black evening: keep on driving until I completely ran out of gas and then walk to the nearest house or pick an inviting-looking house and drive in to ask for gas. Option two sounded better. I spotted my house- turn of the century farmhouse, wraparound porch, lights on. As I drove up the long gravel drive, a large dog bounded into the scene and started barking. Great. I parked the car by the porch, rolled down the window and gave a loud "hello" as the dog sniffed around my car. No answer after repeated hellos.
No choice but to get out of the car. Slow movements, "nice doggie," I knocked on the front door. "Get in the house now, he'll tear you apart!" came a voice from the house. A somewhat irritated (because she had to let me in so her dog wouldn't attack me) but ultimately welcoming woman listened patiently to my pitiful plea for gas and called a neighbor who happened to have 5 gallons of gas in her barn. So I am thankful for the friendly folks of Hancock County who took pity on this city boy who didn't know there are no gas stations open in the entire county late on a Saturday night. –Mark Caceres
Mark Cáceres was born in Buenos Aires, Argentina and moved to the United States with his family at a young age. His interest in photography began while he was at Emory University studying anthropology. As an individual with cultural roots outside of the United States, he has always been fascinated by the wide range of cultures both in the U.S. and abroad. His photography seeks to pose questions about culture, identity, and how the viewer is connected to the image. Mark resides in Atlanta, Georgia with his wife and daughter.
SHANNON DAVIS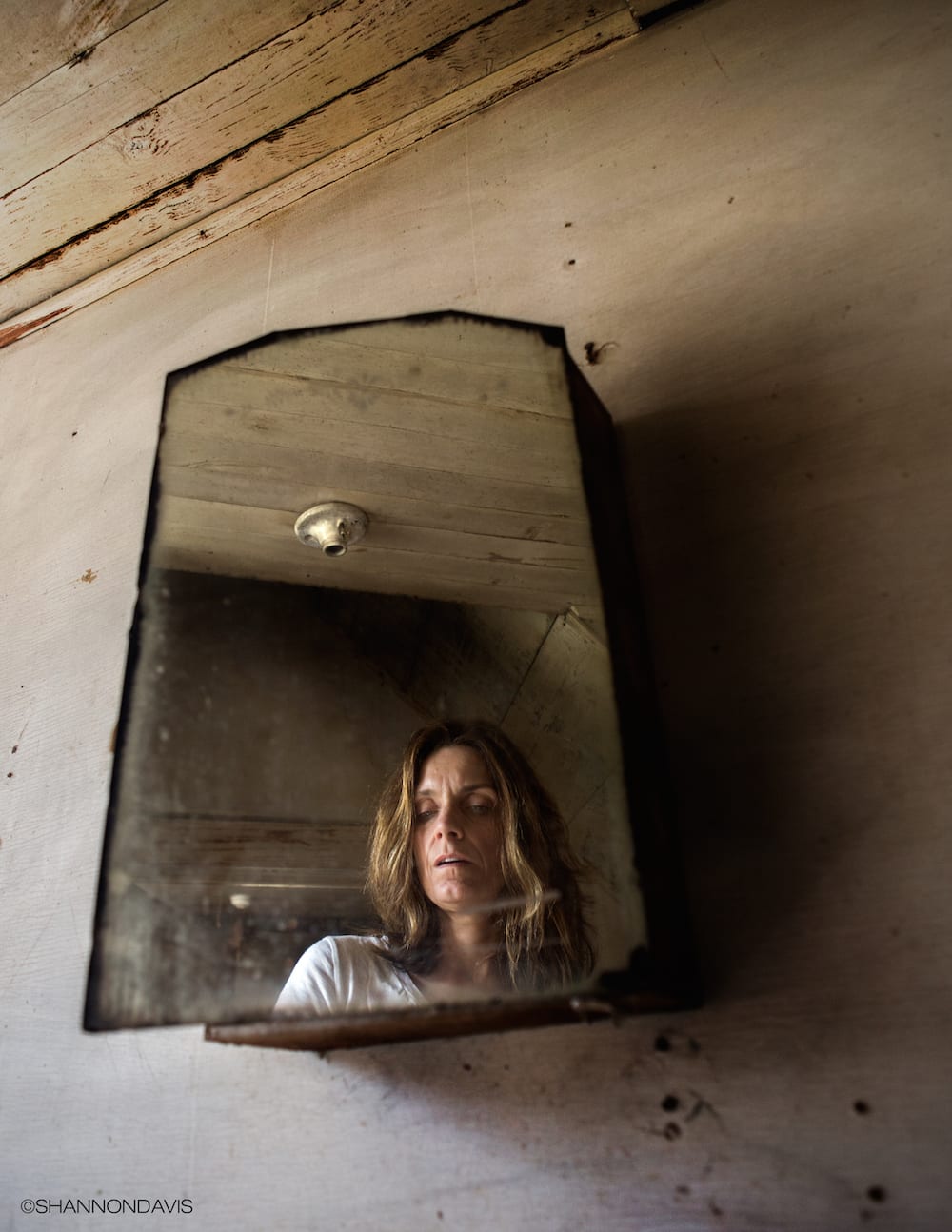 The setting of Andalusia matched the relaxed atmosphere that Nancy and Jerry thoughtfully crafted throughout the weekend. It set the tone for everyone to easily get to know each other while pursuing our images. Having never been to a photo workshop before, I was concerned that it would yeild a homogeny of photographs from all that attended.  Instead it made me search harder for my own voice within my work. During the portfolio review with Mark Steinmetz, I was encouraged to work to the highest purpose and technical levels.  It was like an insightful master instructing a willing apprentice. I left the workshop with clarity and confidence in my craft. -Shannon Davis
Bio: Shannon Davis is a conceptual photographer, creative design consultant and adjunct professor at the Savannah College of Art and Design.
Contact: smdavis.64@gmail.com
visual64.com
FRANK FUERST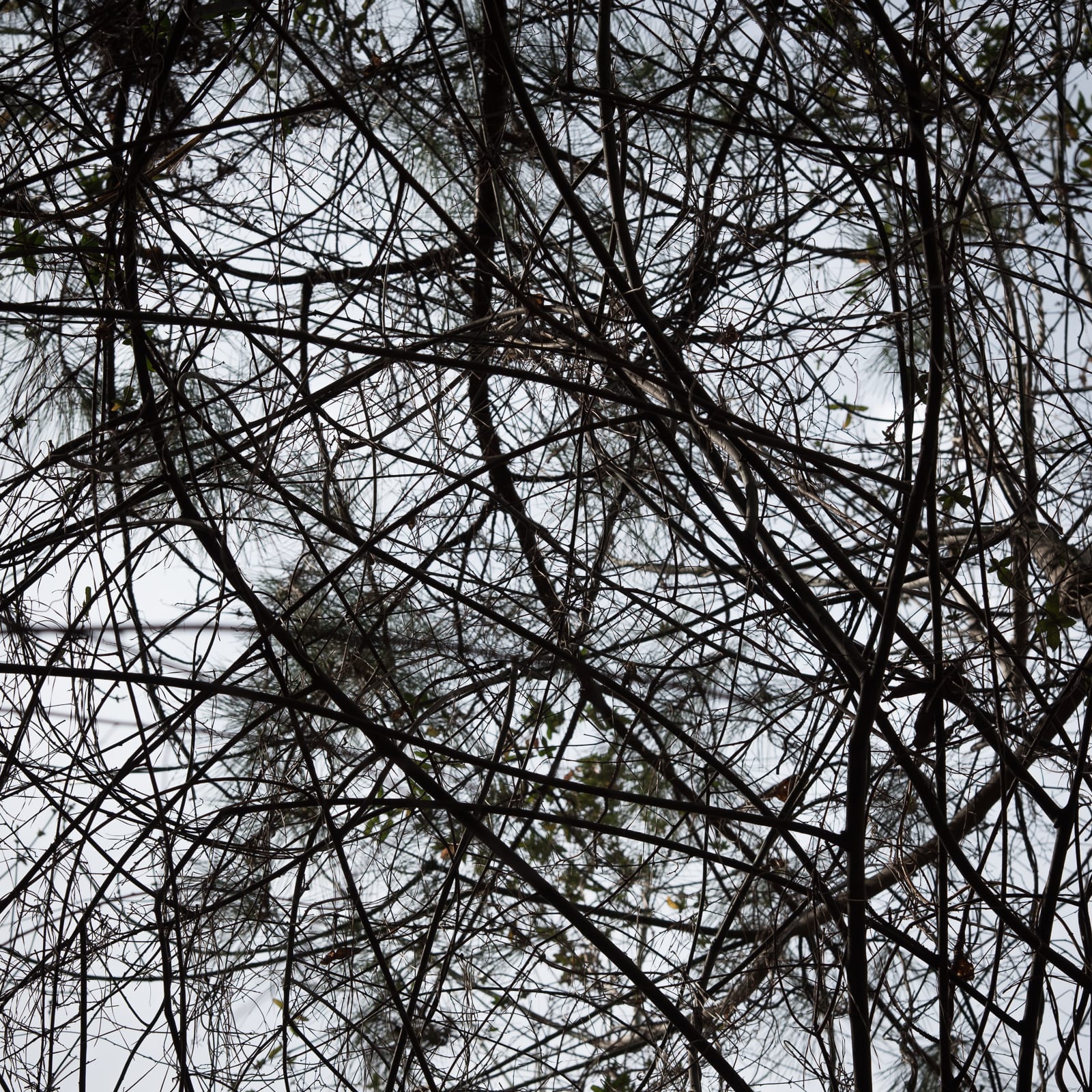 Really enjoyed the class – lovely location, accomplished and inspiring group of classmates, and Mark gave me some valuable insight and suggestions on a way to push myself out of my comfort zone. I am still thinking about and applying the things we learned that day.
I enjoy exploring the world by foot, bicycle and car. No road trip is too long if there are opportunities to stop at unusual and visually interesting places along the way.
Although I mostly work in color, I am a big fan of the classical composition styles of the great B&W photographers of the middle part of the 20th century, everyone from Walker Evans to Garry Winogrand.
I like to work on a variety of subjects from landscapes to the rural south to city streets. I am especially interested in cultural landscapes where we design and shape the natural world for our own purposes. This has led to ongoing projects to photograph "rural" cemeteries and people at play in public spaces.
My aspiration, though rarely achieved, is to make photographs that evoke an emotion, tell a story or create a sense of mystery – the things that draw you back for a second, longer look. -Frank Fuerst
Bio: I picked up a Kodak Instamatic at 10 and have been an enthusiast ever since. In the late 70's, while a student at Brown, I had the good fortune of taking a couple of introductory photography courses at the Rhode Island School of Design. There I learned my way around a B&W darkroom. I shot film, B&W (Tri-X) and Kodachrome up until 2006 when I finally was won over to digital, and began to devote significant amounts of my time in 2011. I don't work in a darkroom any longer, but I still love the final product – a print. We live in a digital world and it opens up so many options, but in the end, for me, the process is not complete until I follow it through all the way to a print. One of my B&W prints – Pacific Bound – won first prize in the 2012 Serenbe Photography Center's first juried show. In the last year I've become a more regular participant in the monthly reviews at the Atlanta Photography Group, where there is always an emphasis on the print, in addition to storytelling, style and composition. I've lived in Atlanta since 1981, when I ventured south to go to graduate school at Georgia Tech. Of course, I still can't say I'm a Southerner, but I do consider the South my home now.
PARKER SMITH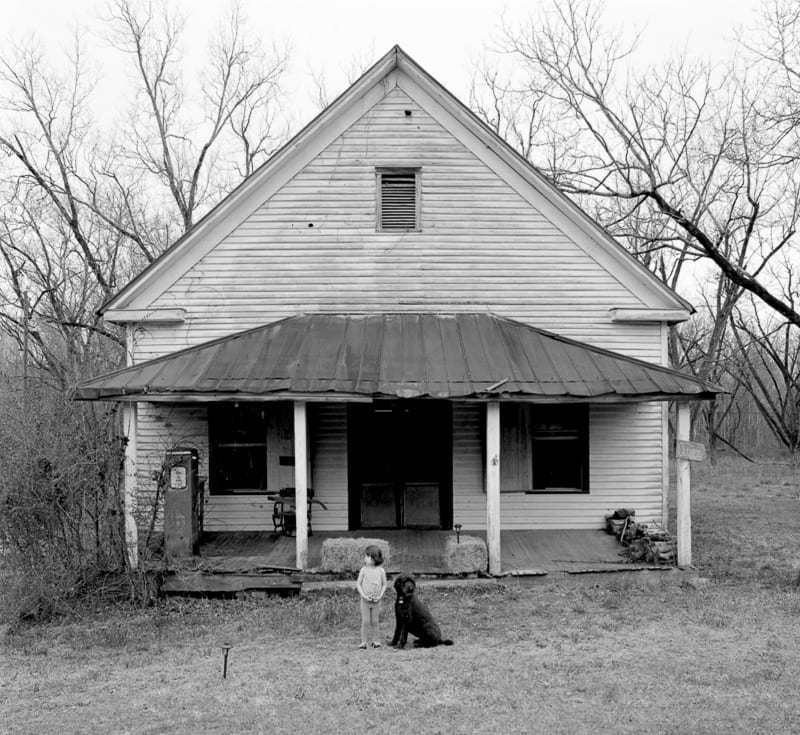 Bio: Parker Smith is a Savannah, Georgia native who grew up in Chicago, Illinois. After moving back down South, he attended college at The University of Georgia where he discovered his true love of photography.
He has been a commercial and editorial photographer for almost 20 years. In addition to his commercial photography he works on a variety of fine art projects, photographing everything from rodeos and parades to interesting bits of trash he finds while wandering around the I-85 access road.
He lives in Atlanta with his wife of 17 years, their three very hungry boys, and two adorable Italian Greyhounds.
Contact: Parker Smith Photography, Inc.
www.ParkerSmithPhoto.com
404.313.6030
SEAN DUNN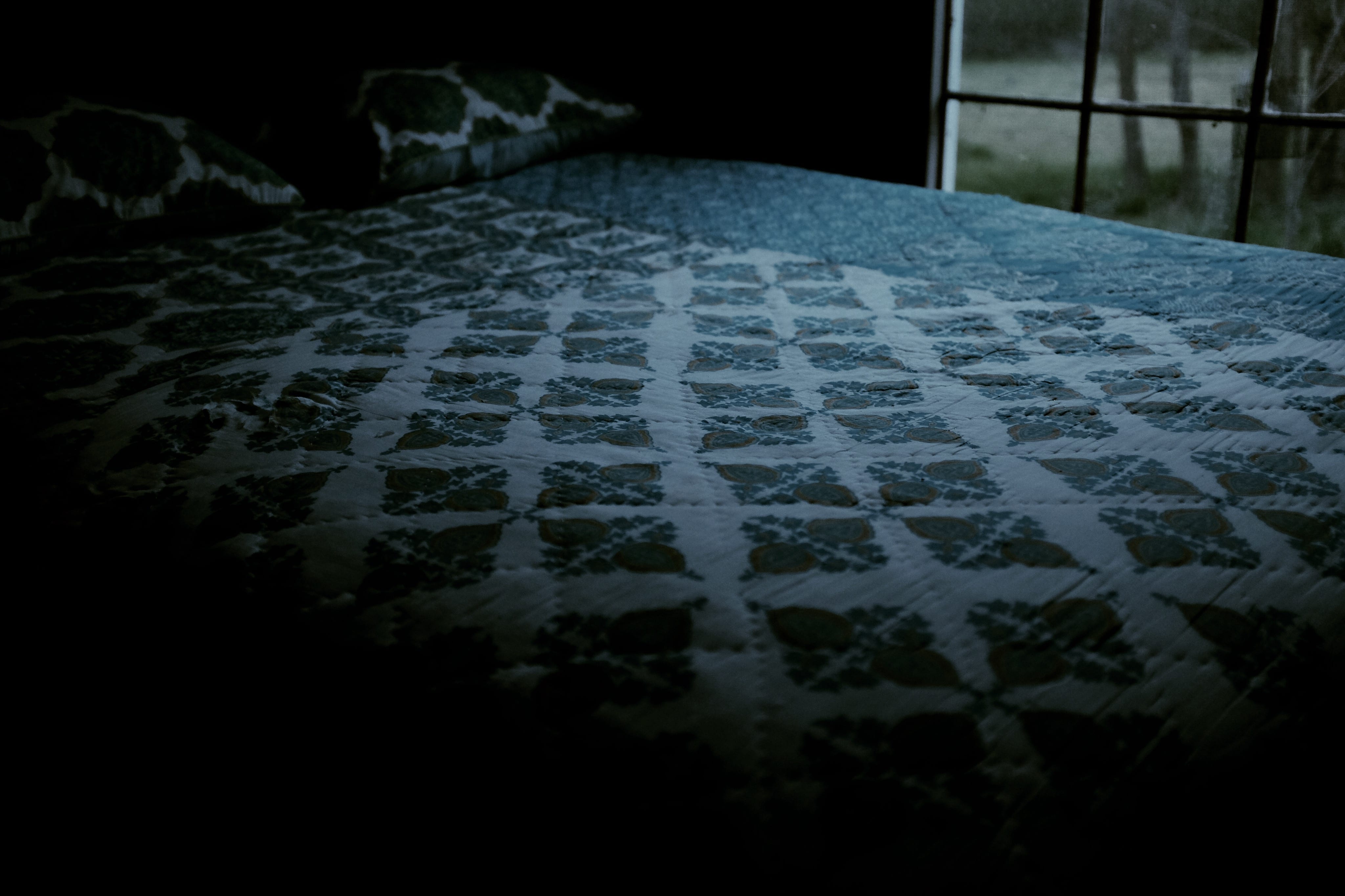 For information on future SxSE photo workshops, please email nancy@sxseshop.com. Thank you!
---
Nancy is the Publisher and Founding Editor of South x Southeast photomagazine. She is also the Director of South x Southeast Workshops, and Director of South x Southeast Photogallery. She resides on her farm in Georgia with 4 hounds where she shoots only pictures.
All author posts