November 2012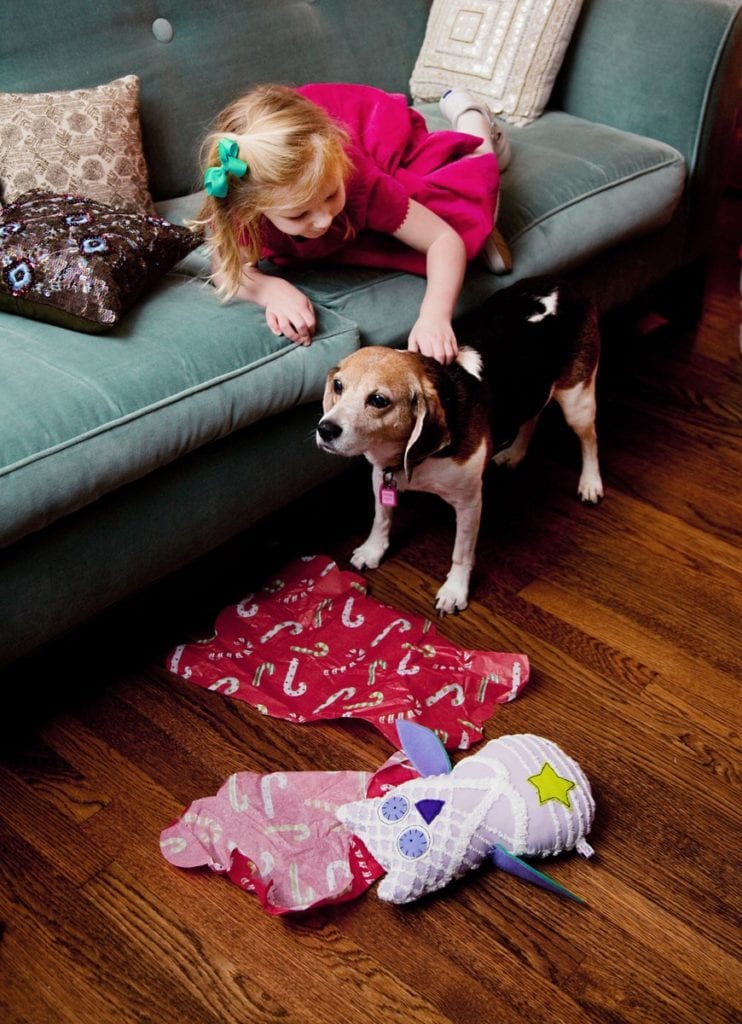 Christmas Paused
Artist's Statement
Christmas Paused, 2011, is part of an on-going effort to document my extended family. These photographs were taken just for the joy of seeing and saving little scraps of place and time.
For me, photography is about trying to catch the world with a flimsy net. I don't know the answers. I venture out with a camera and try to cull meaning – some odd bit of humor or rough beauty or sideways emotion – and print it out on paper. I want to lend some permanence to the ephemera. Time overwhelms me. I take pictures.
Biography
Laura Noel is an Atlanta-based photographer and installation artist. Recently her work inaugurated Fall Line Press' Free Fall series of quarterly magazines featuring the work of one photographer. She received a BA in Public Policy Studies from Duke University and an MFA in Photography with Distinction from the University of Georgia.
Her prints have been featured in exhibitions at: the Pingyao International Photography Festival in China; the Contemporary American Photography exhibition at the Internationale Fototage Festival in Mannheim, Germany; Gallery 24 in Berlin; The Rhode Island School of Design Museum; The Cleveland Museum of Art; the Hunter Museum of American Art; The Griffin Museum of Photography; The Museum of Contemporary Art Georgia; Jackson Fine Art; Lumiere; Davis Orton Gallery; Gallery 1401 in Philadelphia; The Museum of Contemporary Art Georgia; and The Gregg Museum of Art and Design.
Laura's photographs have appeared on-line and in print in Photography Now, Photography Quarterly, PHOTONEWS (Germany), Lens Culture, Planet, Art News Daily, The Humble Arts Foundation, F-Stop Magazine, One One Thousand, South x Southeast, La Lettre de la Photographie, Conscientious, aCurator, Fraction Magazineand many others.
Her books are in the collection of the International Center of Photography library in New York, The Houston Museum of Fine Art, The Cleveland Art Institute, The Harry Ransom Center at the University of Texas and many private collections. Noel works as an adjunct professor in the Visual Art Department at Emory University.
---
Jerry Atnip has a 38-year career as a commercial and fine art photographer. His images have been published in 40 countries, and since 2003, he's held over 75 exhibitions and been presented with over 90 awards. He is also a teacher, workshop director, curator, juror, frequent lecturer and serves on the boards of several Arts &
Photography organizations, including Atlanta Celebrates Photography festival and Slow Exposures Photofestival. His work has been collected by museums, corporate and private collectors and he is an Exhibiting Member of The National Arts Club in New York.
All author posts